Warren Community College of Washington, New Jersey has become the latest program provider for the Association of Unmanned Vehicle Systems International's (AUVSI) Trusted Operator Program™ (TOP).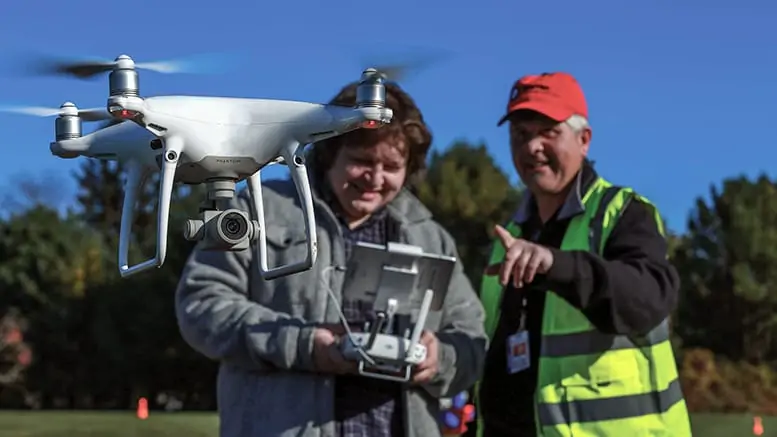 TOP is a professional unmanned systems community initiative aimed at supporting industry-accepted remote pilot standards and protocols. Individuals who become TOP-certified have demonstrated a strong commitment to the safe operation of unmanned aircraft systems (UAS), or drones, and understand the various protocols that must be followed before, during, and after flight.
TOP Providers are educational institutions and other groups who administer the program's Protocol Certification Manual (PCM) to participants, and Warren's induction into the small but elite group of training providers, is a win for the UAS industry. Warren worked with faculty from Embry Riddle Aeronautical University to update and prepare their curriculum for the TOP audit.
"This is an incredible achievement for the college and our small rural community," said Dr. Will Austin, President of Warren Community College and the college's Chief Pilot. "We have worked hard to create a state-of-the-art program that we truly believe is among the best in the country. With this designation we have the opportunity to also attract people from throughout the Northeast. The possibilities are endless, and we are so very proud to be one of the trainers focused on safety and professionalism within an industry that has only just scratched the surface of its potential growth."
Brian Wynne, President and CEO of AUVSI, added, "The unmanned systems industry is continually advancing, requiring professional drone operators to stay on top of their skills and prioritize safety above all else. TOP Providers are the primary resource for commercial UAS pilots to demonstrate a dedication to safety and AUVSI welcomes Warren as a certified provider. The college is well-respected and passionate about exposing their students to promising career paths, and I look forward to deepening our relationship in the months and years to come."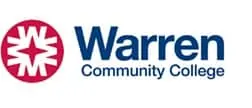 This is not the first time Warren has been recognized nationally as a key player in the drone training industry. Warren became the first community college in the nation to get an FAA waiver to fly drones over people not directly involved in their operations in February 2020 and was selected by the Federal Aviation Administration (FAA) for its Unmanned Aircraft Systems-Collegiate Training Initiative (UAS-CTI) in December 2020. To add more value to the Warren degree, the faculty also worked to certify the college as an ASTM International UAS Approved Training Provider Program (UATPP).
The drone training program at Warren was established four years ago as UAS operations became increasingly prominent in a growing list of fields, from photography, inspections and agriculture, to national defense and search and rescue. To aid its rapidly growing program, the college built a state-of-the-art training laboratory, a one-of-a-kind outdoor flight training center, and a drone racetrack.
To assist other educational institutions starting a drone or unmanned systems program, AUVSI, Embry Riddle Aeronautical University and Warren Community College have teamed up to present a FREE Webinar to share successes and setbacks initiating and developing an unmanned aircraft system program.
The webinar will deliver insights into how to initiate, develop and scale a drone training program with experts sharing techniques and strategies for ensuring professionalism through AUVSI TOP training and certification.
TOP of the Class: AUVSI & Educators Training for Safety | Tuesday, February 16th at 2:00 pm EDT.
Pre-registration required: https://www.auvsi.org/events/webinars/top-class-auvsi-educators-training-safety