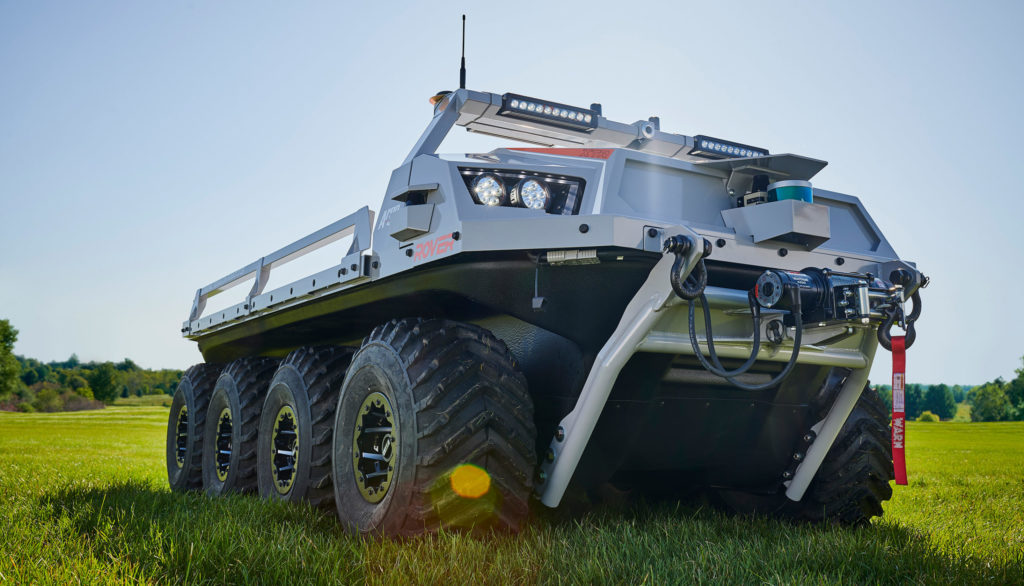 Vanguard (Briggs & Stratton) will introduce its rugged lithium-ion battery solutions, originally developed in conjunction with ARGO for the J8 autonomous UGV (unmanned ground vehicle), at the 2021 Hybridization and Electrification of NRMM (Non-Road Mobile Machinery) Forum. The Forum will bring together over 100 delegates working in the development of electrification of off-highway machinery and other systems.
The ARGO battery solution provides scalable power from 5-20 kWh, making it ideal for limited-space applications such as the J8 extreme terrain self-driving robot. The durable battery pack is resistant to dust, dirt and water, and can withstand high levels of impact, shock and vibration. It can be serviced and repaired under a singular part number, and features integrated diagnostic tools that simplify global maintenance needs.
The rugged battery solution includes Vanguard's 48-volt lithium-ion battery pack, battery management system and battery charger. "These components work seamlessly together to create a fully integrated complete battery solution," said Paul Bramhall, Director Marketing EMEA – Engines & Power. "It delivers superior power, performance and flexibility."
Vanguard and ARGO's collaboration on the J8 autonomous UGV received The Electrification Newsmaker of the Year Award for "a very innovative development of an electric unmanned ground vehicle using one of the first serviceable, scalable batteries in the industry." The Vanguard commercial lithium-ion battery pack was also named as the 2020 Editor's Choice Award winner by Rental, a nationally-recognized magazine serving rental equipment professionals.