MKS Instruments, Inc has announced that Ophir Optics Group has been honored with a 2020 Supplier Recognition Award from Leonardo DRS.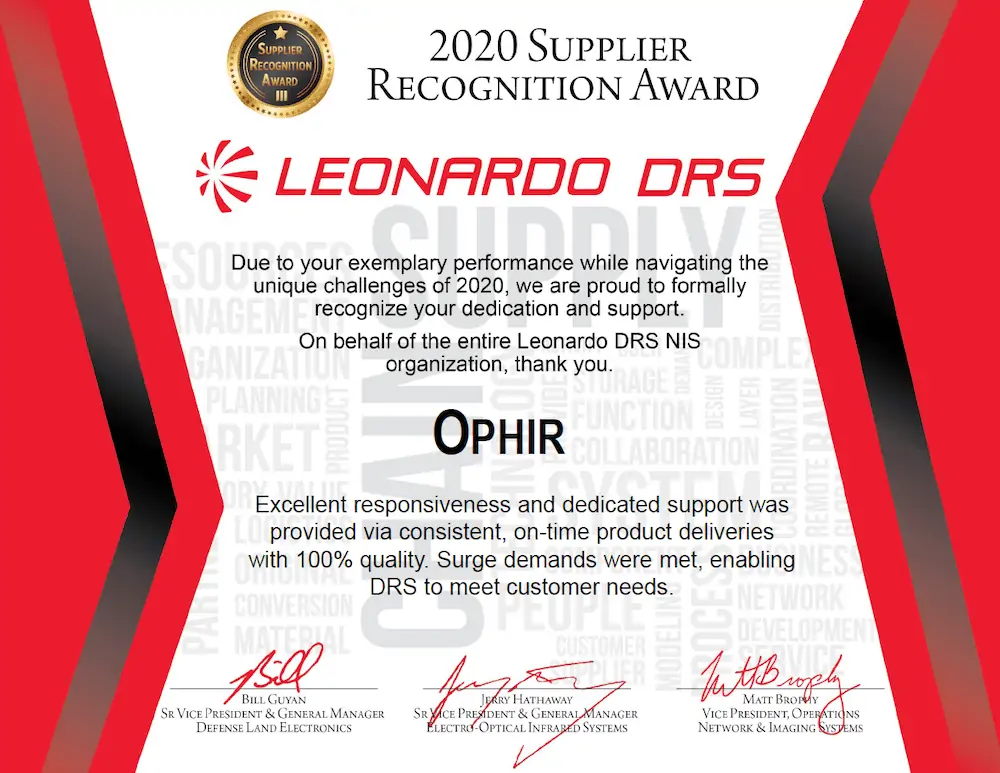 The award, announced on December 22, 2020, acknowledges MKS' excellent responsiveness and dedicated support via consistent, on-time product deliveries with 100% quality. The award also recognizes MKS' exemplary performance meeting surge demands which enabled Leonardo DRS to fulfil their customers' needs.
"We are deeply grateful for this recognition and proud of the collaborative relationship we've developed with Leonardo DRS," said Kobi Lasri, General Manager of Ophir Optics Group. "This award is especially meaningful in 2020 in the face of the unique challenges the pandemic has brought to bear. Supply chains have become a source of competitive advantage as product life cycles shrink, and customer expectations expand to cost, service, and minimal time for delivery. Our goal is help our customers solve their challenges, whatever the conditions may be. With Leonardo DRS, this has proven highly successful based on decades of cooperation between our teams to develop and provide new advanced optics products. We look forward to strengthening such successful relationships with all of our customers."
MKS provides Leonardo DRS with state-of-the-art optics for uncooled Long-Wave Infrared (LWIR) cameras and detectors for a variety of thermal imaging applications, including fever detection and security and surveillance.