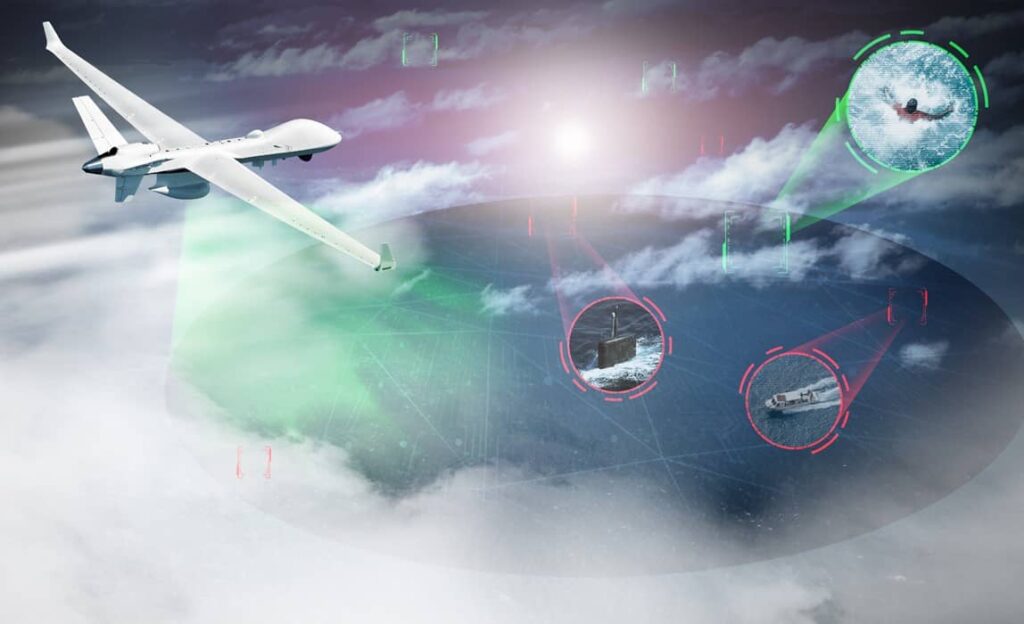 General Atomics Aeronautical Systems, Inc. (GA-ASI) is integrating Leonardo's Seaspray 7500E V2 Active Electronically Scanned Array (AESA) radar into the centerline radar pod of its MQ-9B SeaGuardian UAS (unmanned aerial system). The radar will provide the aircraft with persistent maritime ISR capabilities, allowing it to detect, track and classify hundreds of maritime targets.
Leonardo Seaspray radar capabilities include a patented small target detection capability that allow the systems to spot extremely difficult targets such as submarine periscopes and shipwrecked individuals at long range, even in extremely rough seas. The radars also feature high reliability and fault tolerance that allows continued effective operation even if a number of individual radar modules fail.
The SeaGuardian variant of the long-endurance, STANAG-4671 compliant MQ-9B also carries a multi-mode maritime surface-search radar with Inverse Synthetic Aperture Radar (ISAR) imaging mode, an Automatic Identification System (AIS) receiver, and a High-Definition – Full-Motion Video sensor equipped with optical and infrared cameras. This sensor suite, augmented by automatic track correlation and anomaly-detection algorithms, enables real-time detection and identification of surface vessels over thousands of square nautical miles.
The integration will also include an Open Mission Systems (OMS) approach, which enables the SeaGuardian and its sensor suite to provide operational and sustainment flexibility to customers. GA-ASI has also recently completed initial integration work of Leonardo's SAGE electronic surveillance unit onto the SeaGuardian, equipping the aircraft with the ability to gather intelligence information on maritime and land-based radar emitters over a wide area.