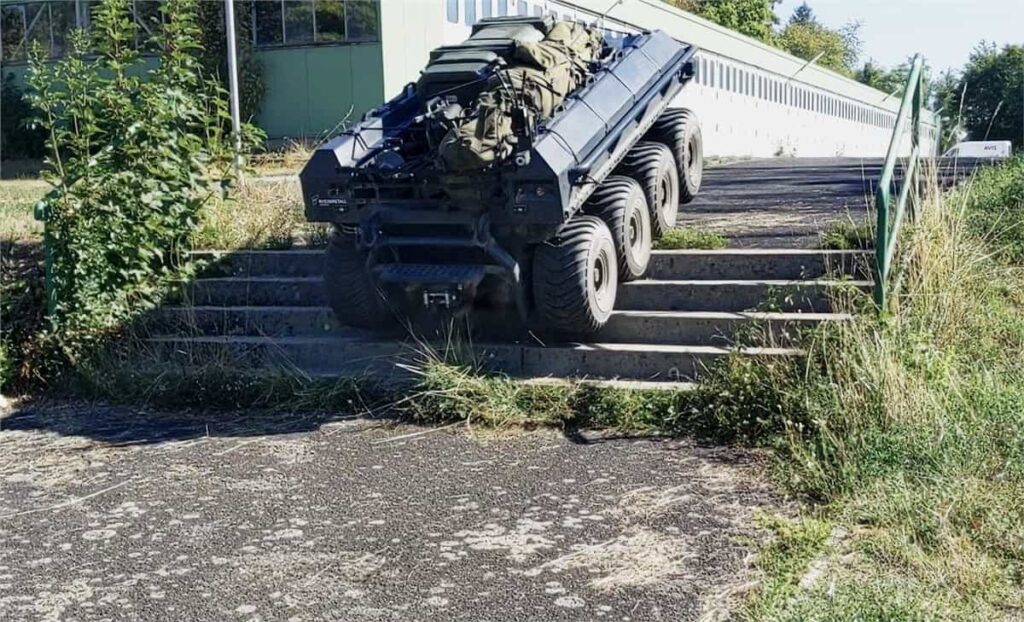 Rheinmetall's Mission Master UGV (unmanned ground vehicle) has been selected to undergo a two-year Concept Development & Experimentation (CD&E) program with the Dutch Army's Robotics and Autonomous Systems (RAS) Unit of the 13th Light Brigade. The goal of the program is to develop various innovative operational concepts, involving adaptability and autonomy, that will be put to use by an operational unit.
The program follows initial successful trials in the Netherlands and Scotland. The RAS unit and Rheinmetall will be collaborating with innovative Dutch enterprises, knowledge centres and universities.
The Mission Master UGV can operate as part of a combat team in either autonomous or semiautonomous mode, with artificial intelligence and robotic capabilities that allow it to execute a multitude of dull, dirty, and dangerous tasks and relieve ground troops of these burdens. The robust platform features long-range endurance, a silent drive mode and unique all-terrain mobility that allows it to manoeuvre in both indoor and outdoor challenging environments.
The Mission Master platform has been designed for maximum flexibility, and can be easily adapted for a wide variety of different missions using modular build-ons specially engineered for quick installation. These missions include cargo transport, casualty evacuation, CBRN detection, surveillance, and fire support (with a human operator deciding if and when to engage targets). It can also serve as a mobile communications relay station.
The Mission Master UGV has also been selected by the UK Armed Forces, with four vehicles procured for autonomous cargo transportation as part of the British Army's Robotic Platoon Vehicle program. This program is designed to determine the extent to which unmanned vehicles can boost the combat effectiveness and capabilities of dismounted troops at platoon level.