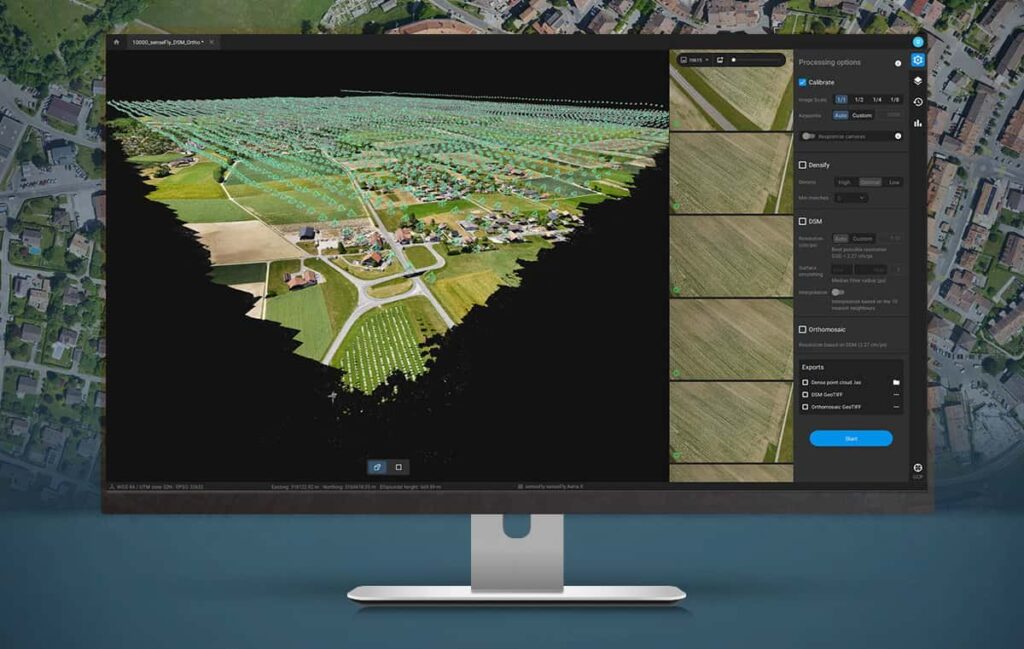 Pix4D has released Pix4Dmatic, a new digital photogrammetry software package designed for accurate and fast corridor and large-scale UAV (unmanned aerial vehicle) mapping. Pix4Dmatic has been developed to meet demand from professionals undertaking progressively larger drone mapping projects around the world.
Pix4Dmatic supports large datasets produced by drones flying beyond visual line of sight (BVLOS). These large-scale missions can generate over 10,000 images at resolutions of 20 megapixels or more. The software can process the large image sets without compromising the accuracy of the results. Featuring an intuitive workflow and streamlined processing options, Pix4Dmatic also provides native compatibility with Pix4Dsurvey to bridge the gap between photogrammetry and CAD.
According to Pix4D, digital photogrammetry has become an essential part of the modern surveyor's toolkit and has inspired hundreds of new drone mapping businesses around the world. By making the processing faster and the experience more intuitive, the company hopes to continue to develop the next era of drone mapping.
Christoph Strecha, founder and CEO of Pix4D, commented: "Pix4Dmatic will revolutionize the way corridor and large scale surveys are completed by creating the opportunity for every surveying and mapping professional to achieve high-quality and reliable results."