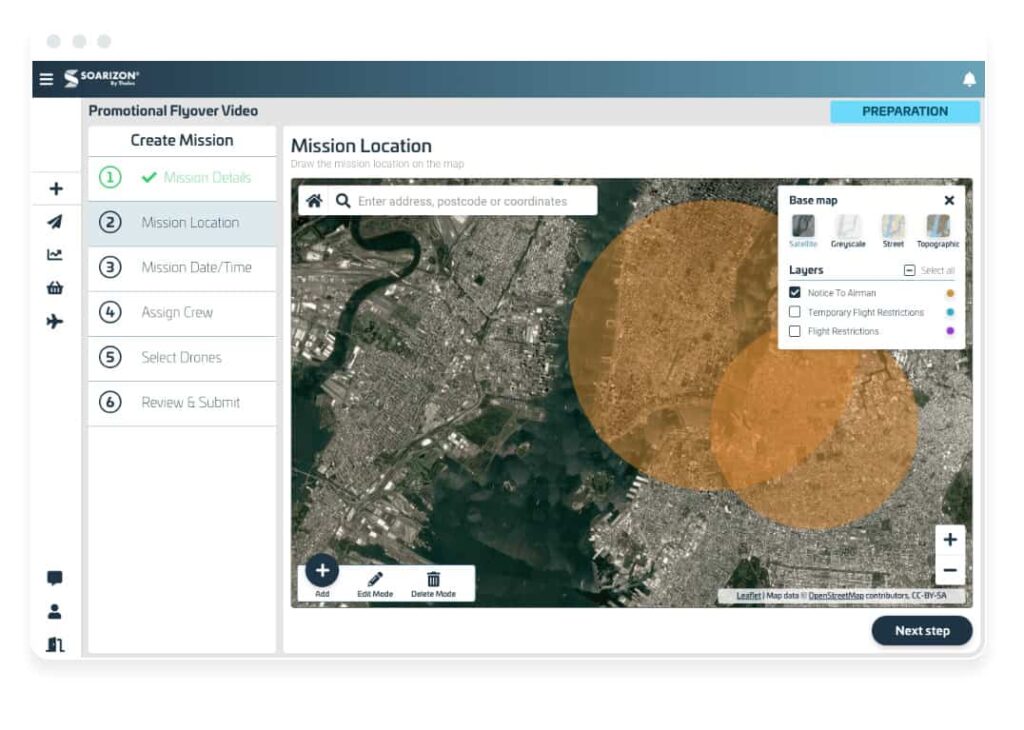 SOARIZON by Thales has partnered with drone insurance provider Moonrock to offer discounted services to drone pilots and operators. Run by drone pilots and insurance experts, Moonrock specialises in the specific risks and challenges faced by commercial UAV (unmanned aerial vehicle) operators and offers everything from flexible cover to bespoke policies to meet the needs of the drone industry.
SOARIZON by Thales provides commercial drone operators and enterprises with an all-in-one solution for managing and running drone operations within one secure, digital platform. The system allows pilots to conduct full risk assessments, with the ability to include comprehensive articulation of risk mitigations, and features other aspects of drone management, such as checking weather forecasts and logging flight data. SOARIZON helps drone operators to streamline their processes, save time, promote safe flight practices and maintain full auditability.
New and existing customers of Moonrock will also be able to benefit from a discount on SOARIZON Elevate, which allows operators to scale their businesses, enable collaboration between drone pilots within their crew, and access a wide range of partner services from the new ecosystem.
Simon Ritterband, CEO of Moonrock, commented: "We are delighted to join forces with SOARIZON. For us, operators using a robust digital process to plan their drone operations, assess their risk and keep a central point of record, present a lower risk profile to insurers. This partnership enables us to reward our trusted operators."
Benjamin Orcan, Partnerships Manager at SOARIZON by Thales, stated: "We are thrilled to add Moonrock to our growing ecosystem of industry-leading partners. Their expert knowledge and progressive approach will add great value to our community of drone operators. Insurance is one of the key pillars of safe drone operations and has a crucial role in underpinning the drone economy."
SOARIZON by Thales and Moonrock will be jointly hosting a live webinar about mitigating risk and improving safety in drone operations on 25th June. The webinar will feature discussions from UAS experts from both companies, and will provide helpful and practical advice and guidance for drone pilots. Interest can be registered here.