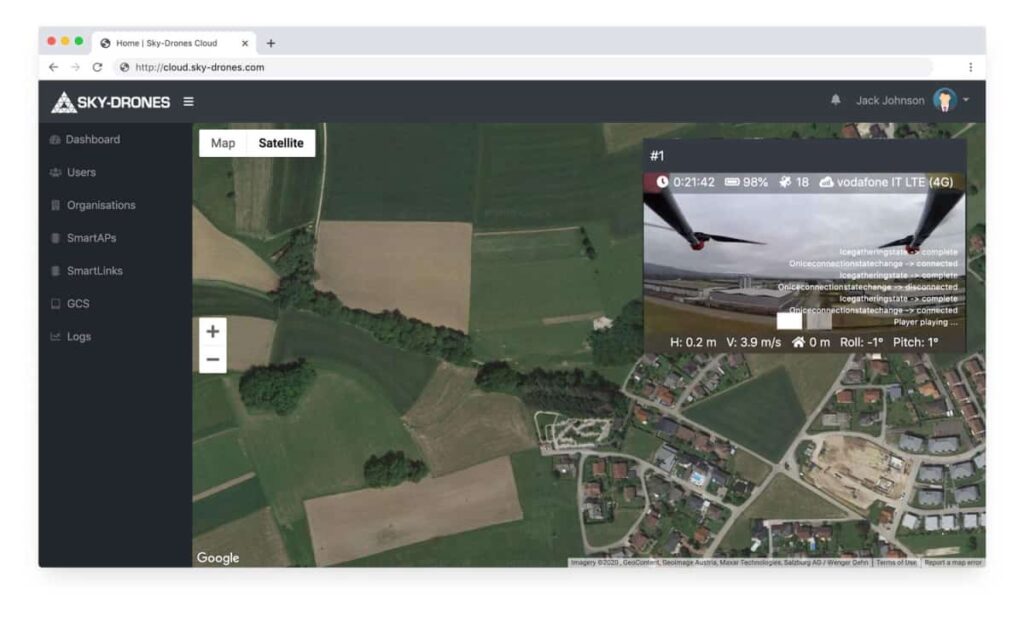 Sky-Drones Technologies, a developer of professional full-stack avionics solutions for UAVs (unmanned aerial vehicles), has launched its new Sky-Drones Cloud platform for integrated drone fleet management, performance monitoring, mission planning, real-time control and post-flight AI analytics.
Sky-Drones Cloud provides a centralized hub for all data when working with and operating fleets of drones, doing away with the need for data to be distributed across multiple services or spreadsheets which are difficult to maintain or share with other personnel.
The new software is tightly integrated with a range of related products such as SmartAP autopilots and SmartLink digital communication systems. Data transmitted from drones to ground stations is also available in the cloud, and can be synced either post-flight or during the flight using LTE connectivity.
Features of the Sky-Drones Cloud platform include:
Intuitive dashboard interface that provides all major information at a glance, including assets, users and flights, allowing quick estimates of fleet performance
Drone and pilot analytics, including number of flights and flight hours
Flight location widgets, allowing fleet managers to understand how aircraft are being used and to ensure that all operations are compliant with local regulations
Fleet management for tracking of all assets, with real-time synchronisation with drones using LTE networks
Ultra-low latency real-time remote flights over the internet, with HD video feed and telemetry in browser
Detailed flight logs and analytics
The Sky-Drones Cloud platform can be accessed from anywhere in the world, any time of day or night. Drone operators can be flying at the mission location while managers can observe the flight at a remote command centre on the other side of the world, giving valuable advice and receiving vital information for decision-making and situational awareness.
Kirill Shilov, CEO of Sky-Drones, commented: "With Sky-Drones Cloud, we provide an 'Everything is Integrated Everywhere' approach, which completely redefines the way companies build and operate commercial drones."