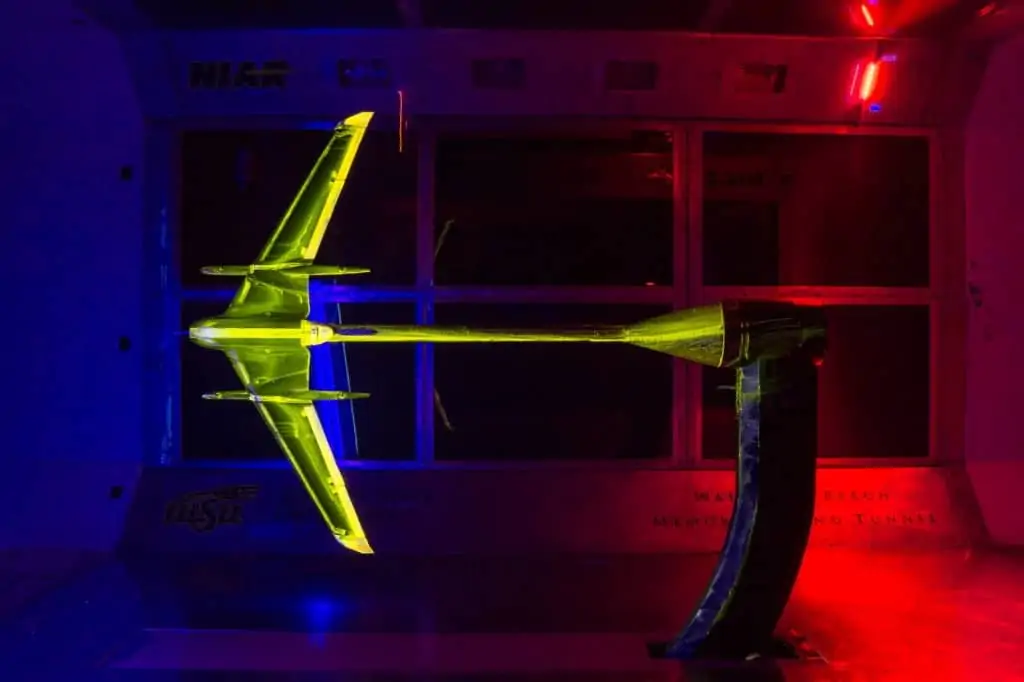 The FirePoint Innovations Center at Wichita State University has selected the three finalists for the FirePoint C3 Challenge, a competition to provide designs for a next-generation unmanned aerial vehicle concept (UAV) for the U.S. Army. The FirePoint Innovations Center is partnered with the U.S. Army Combat Capabilities Development Command Aviation & Missile Center (CCDC AvMC), who are sponsoring the challenge.
The three teams selected by judges to proceed to the next stage are Buhler High School Science Club from Wichita, Pistol Pete's Propulsion Posse from Oklahoma State University and Team Vol Air from the University of Tennessee, Knoxville. The teams will now pool their knowledge and experience to collaborate on the final design.
Each team has developed a unique approach to UAV lift, power or airframe design:
Buhler has developed a dirigible platform that extracts hydrogen from the atmosphere during flight in even the most arid of conditions, generating lift in a clean and efficient manner under all-terrain and all-weather conditions.
Pistol Pete's turboelectric power system combines battery power with electric power produced from a gas turbine coupled to an electric generator. The two distinct power sources can be configured in a variety of ways according to mission requirements.
Team Vol Air have designed a 3D-printed reinforced airframe that is highly durable yet adaptable to virtually any shape. The design utilizes compression overmolding to enhance the material properties of the original structure with thin fiber composite sheets.
The three teams will begin integrating their designs through remote collaboration using a platform developed by Dassault Systemes, as well as through a series of virtual and in-person meetings for project coordination. After an initial workshop during which the teams will introduce their subsystems in detail to one another, they will begin full buildout of their design concepts for prototyping. $35,000 of funding is available to secure the necessary equipment, supplies and workspace to complete their concepts, as well as invest in growing their programs beyond the competition. After several months of remote collaboration, the teams will meet again at the America Makes event in Youngstown, Ohio.
Steve Cyrus, Manager of Technology Collaborations with FirePoint, commented: "We are extremely pleased with the caliber of design, engineering and creativity we've seen in these submissions. Not only were we somewhat surprised to see a high school team performing at this level, but it's also fascinating how the teams' concepts already complement one another. We're very excited to see what they come up with once they all get together."
"The purpose of the C3 Challenge is to cultivate the next generation of technology and talent. This funding will not only help bring these projects to fruition, but also allows us to invest in these programs to build a pipeline of engineering and design talent to meet the Army and the aviation industry's future workforce needs."
Find manufactures of engines and propulsion systems for UAVs >>