TE Connectivity, a leading provider of lightweight, compact interconnect, communications and power solutions for unmanned systems, has partnered with Unmanned Systems Technology ("UST") to demonstrate their expertise in this field. The 'Gold' profile highlights how their products can reduce size, weight, and power (SWaP) footprints and increase ruggedness for UAVs (unmanned aerial vehicles), UGVs (unmanned ground vehicles), UUVs (unmanned underwater vehicles) and ROVs (remotely operated vehicles).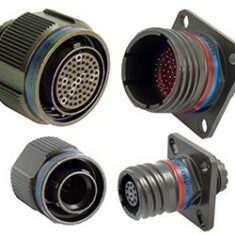 The lightweight DEUTSCH Wildcat 38999 series, based on MIL-DTL-38999 Series 3 military circular connector technology, features almost double the density of regular MIL-DTL-38999 connectors, with four housing sizes available between 11 and 64 contacts.
The fully sealed connectors have rear removable contacts and are available in a variety of plating and material finishes. A rugged triple-start threaded interface provides robust, high-reliability coupling and a high level of shock and vibration resistance.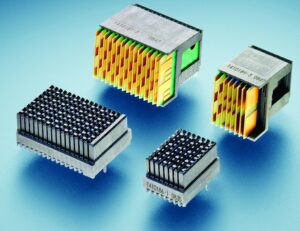 MULTIGIG RT backplane connectors are designed specifically for 20.30 (.800) or 25.40 (1.00) card pitch systems, featuring a modular design for maximum flexibility and high-speed data transfer rates of up to 25+ Gb/s.
Designed to meet VITA vibration standards, MULTIGIG RT connectors are idea for rugged, mission-critical applications such as data storage and communications systems.

TE Connectivity's backplane RF modules feature a blind-mate connection system with high-channel-to-channel isolation, ideal for high-performance, high-bandwidth applications such as UAV electronic sensing, electronic counter-warfare and processing.
Modules are available with 4 and 8 positions, and are designed to meet the requirements of VITA 67.1 and VITA 67.2.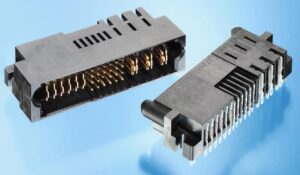 Unmanned power connectors feature 2 and 3 position wire-to-wire and wire-to-board configurations in power only, and 3 positions for mixed signal and power connections. Each power contact can handle up to 80 amps continuous, with 4 amps for signal contacts.
The connectors feature contact locks for vibration resistance, with optional latching and IP67 sealing available.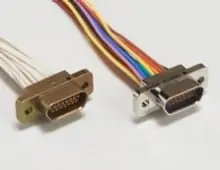 High-density microminiature D connectors provide significant space and weight savings for SWaP-conscious UAVs and robotics, featuring aluminium shells plated in nickel or cadmium.
Connectors can be supplied prewired or with separate crimp contacts for additional customization options.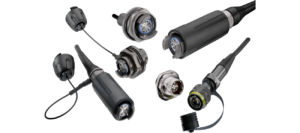 PRO BEAM rugged fiber connectors for expanded beam fiber optic communications are designed to operate in harsh environments, featuring physically non-contacting mating of both single-mode and multimode fibers.
PRO BEAM fiber optic connectors are supplied in three sizes: Senior, Junior, and Mini, with size 16 termini also available.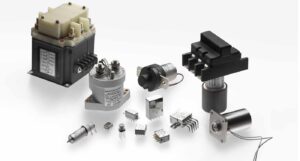 TE Connectivity offers one of the most comprehensive selections of military Qualified Product List (QPL) relays and contactors in the industry, with switching capabilities ranging from signal-level to hundreds of kilowatts.
Our AC and DC relays and contactors include a wide variety of reliable lightweight and compact designs, ideal for the SWaP-constrained requirements of UAVs and unmanned systems.
To find out more about TE Connectivity and their interconnect, communications and power solutions for unmanned systems, please visit their profile page:
https://www.unmannedsystemstechnology.com/company/te-connectivity/