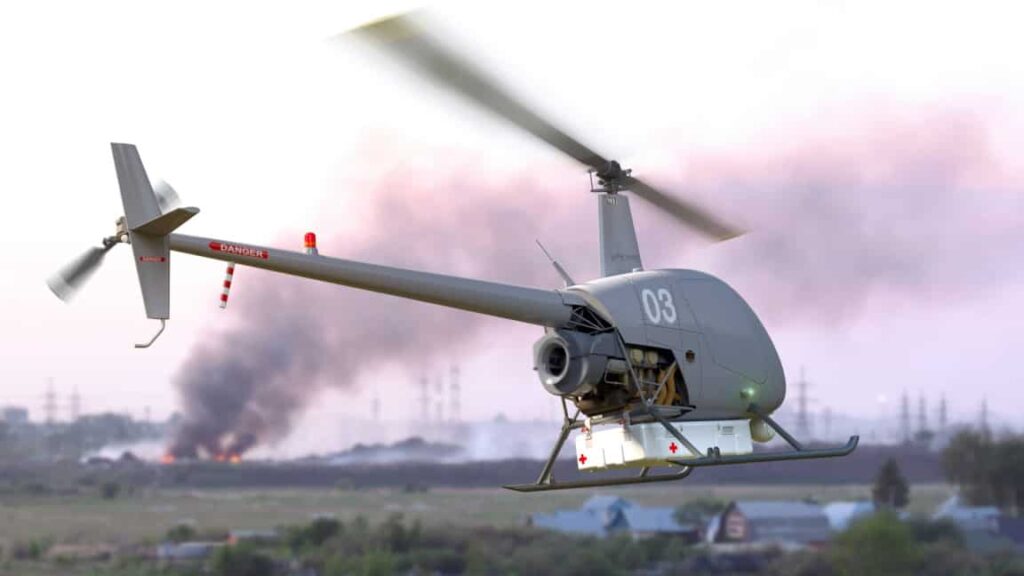 UAVOS has announced the introduction of the R-22, an unmanned helicopter for long-distance cargo delivery and humanitarian/disaster relief. Based on the Robinson manned helicopter platform, the all-weather R-22 features a payload capacity of 180 kg (400 lbs) and a range of up to 1020 km.
The R-22 is designed to deliver vital equipment and supplies under difficult operating conditions and within rapid timelines. It is ideal for industrial goods transport, as well as for serving areas that have been hit by natural or man-made disasters.
The unmanned helicopter features a long flight endurance of up to 6 hours, and can operate in harsh weather conditions and high winds, in both land and maritime environments, day and night. It can be directed to deliver essential equipment or lifesaving measures, such as flotation devices, food and water, communications devices, medicine or electrical power, to specific locations during emergency situations such as epidemics or search and rescue operations.
The R-22 can be used to forward freight and supplies taken from a larger manned cargo aircraft, thus facilitating the creation of pop-up distribution centres at airports.
Specifications of the R-22 unmanned helicopter platform include:
Maximum cruising speed: 160km/h
Payload capacity with full fuel tank: 40kg
Max. takeoff weight: 635kg
Operational range: 1020km
Endurance: 6h
Service ceiling: 4200km