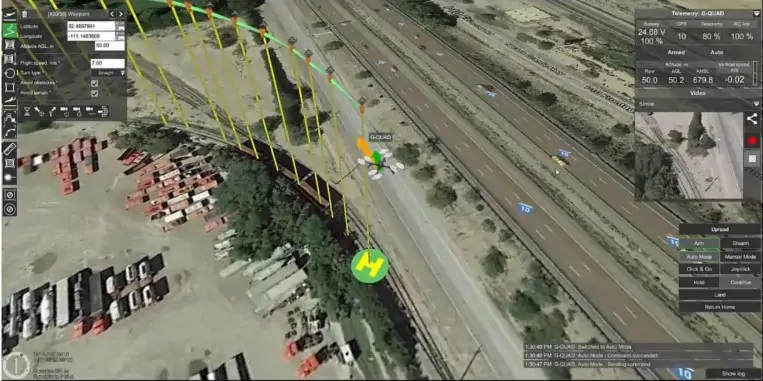 Simlat, a developer of training and simulation solutions for unmanned aerial systems (UAS), has announced that it has delivered its small UAS simulation system to the Federal Aviation Administration's (FAA) drone simulation lab at the William J. Hughes Technical Center (WJHTC) NextGen Integration & Evaluation Capability (NIEC).
Simlat's Integrated Training Simulator (INTER) consists of an instructor station integrated with a real UAS Ground Control Station (GCS) or Operator Control Unit (OCU), providing a realistic training environment with advanced mission and instructional capabilities. INTER is compliant with the MAVlink messaging protocol for drone and unmanned vehicle communication, and is easily integrated with common control software such as UgCS and MissionPlanner.
As part of the contract, Simlat also integrated the INTER hardware with the FAA's existing simulation infrastructure, using the AviationSimNet standard. This will allow the FAA to perform distributed exercises and experiments with other simulations.