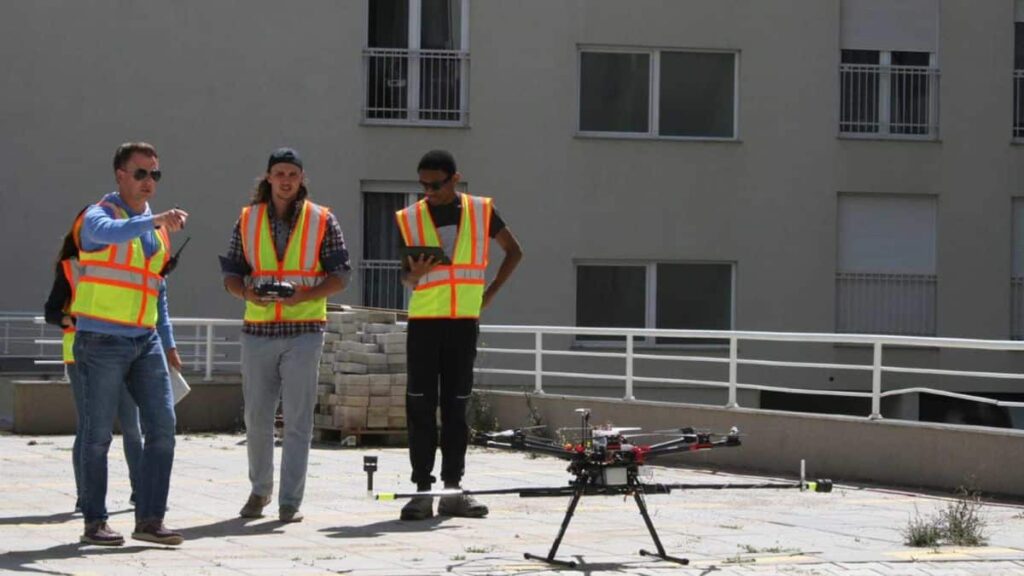 FT Technologies, a developer of high-performance ultrasonic wind sensors for unmanned aerial vehicles (UAVs), has released a case study showing how its FT205 wind sensors were used by a team from Embry-Riddle Aeronautical University and Gaetz Aerospace to measure the effects of urban landscapes on drones.
The research team carried out tests to study the practicalities of Urban Air Mobility (UAM), a concept which aims to develop a safe and efficient air transportation system that encompasses systems such as package delivery drones and unmanned passenger-carrying air taxis. Before UAM can be declared a practical and viable solution in populated areas, the effects of urban structures such as building-lined streets need to be fully understood.
The team flew a small DJI S1000 drone with special instrumentation and payloads, which included two FT205 sensors mounted orthogonally so as to measure both horizontal and vertical wind fluctuations. The information gained from the anemometers was combined with aerial photos taken by the drone to generate 3D models showing 3D wind components.
The lightweight, highly accurate FT205 sensors were extremely well-suited to measuring the wind turbulence in an urban canopy. The results from this study will be used to gain a better understanding of airflows and microclimates in cities and their effects on UAM aircraft.
To find out more about how the wind sensors, featuring acoustic resonance technology, were used to gather wind data in urban environments, read the full case study on FT Technologies' website.