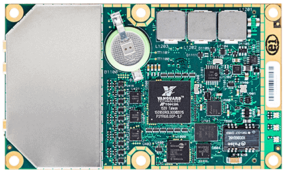 Topcon Positioning, a leading developer of GNSS positioning technologies for OEMs of civil and commercial unmanned systems, has partnered with Unmanned Systems Technology ("UST") to demonstrate their expertise in this field. The 'Platinum' profile highlights how their embedded and integrated GNSS products can bring enhanced positioning precision and accuracy to a wide range of UAV (unmanned aerial vehicle), drone and robotics applications, from precision agriculture to construction and surveying.
Topcon's lightweight, compact GNSS receiver boards are ideal for OEM unmanned systems developers with precise positioning needs, providing a range of tracking and interfacing capabilities. All boards are future-proofed with support for GPS, GLONASS, Galileo and BeiDou signals.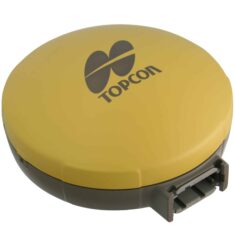 The SGR-1 is a rugged all-in-one antenna/receiver combination providing accurate, reliable positioning out of the box. It tracks GPS and GLONASS L1 code and carrier signals as well as SBAS, and receives L-band OmniSTAR correctional signals for enhanced accuracy. Ground speed can be provided as a simulated radar output for improved slow speed operations, making the SGR-1 ideal for precision agriculture drones and vehicles performing tasks such as seeding and spraying.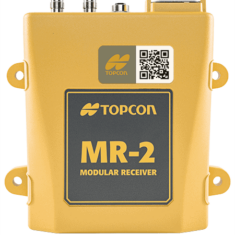 The MR-2 is a rugged, modular GNSS receiver designed for harsh environments, with IP67-rated dust and water protection and mil-spec shock and vibration tolerance. It features tracking of every available signal from all current and planned constellations, with support for dual antennas and simultaneous RTK positioning and heading determination. With 8GB of internal storage and a variety of communications options, the versatile MR-2 is ideal for integration into a wide variety of unmanned platforms.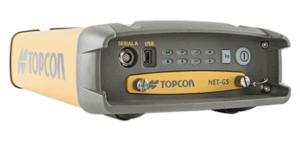 The NET-G5 receiver is designed to provide superior tracking of all constellations and signals for network reference stations. With 452 channels for multifrequency tracking of all current and future GNSS signals, the NET-G5 is ideal for delivering GNSS referencing for land surveying, topography and utilities applications. The receiver can be accessed via Ethernet, Wi-Fi or Bluetooth as well as serial or USB, and offers a flexible and intuitive web-based user interface.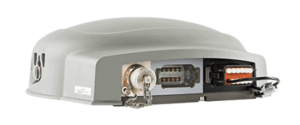 The AGI-4 incorporates a GNSS antenna and receiver with a state-of-the art steering system for unmanned and autonomous agricultural vehicles, powered by sophisticated inertial sensor technology and full terrain compensation for superior line acquisition and holding. The system is easily upgradeable to 2cm accuracy with RTK radio options, and NTRIP capabilities allow it to connect to existing reference networks via cellular communication.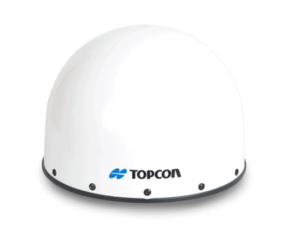 Topcon's rugged, ultra-reliable GNSS antennas provide stable satellite tracking while minimising signal loss for enhanced positioning performance. The range includes the PN-A5 semi-hemispherical ground plane GNSS Antenna for highly sensitive and stable full wave signal tracking, the G5-A1 Geodetic Campaign Antenna for portable surveying and topography, and the CR-G5 GNSS Choke Ring Antenna for Continuously Operating Reference Station (CORS) applications.
TopNETlive is a subscription-based real-time GNSS network correction service providing 24/7 global coverage, available via local cellular modem or global satellite connection and with no base station setup required. It is ideal for all UAV and unmanned systems GNSS correction needs, including surveying, construction, and agriculture.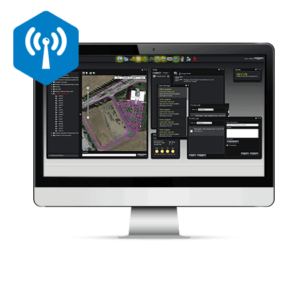 MAGNET Relay connects a mobile base receiver with up to ten GNSS rovers, using a cellular connection to provide GNSS referencing in the absence of radio or Bluetooth connectivity. The service doubles the distance of GNSS RTK systems and is ideal for dynamic project site conditions.
TopNET+ is a comprehensive network data correction software package that offers full scalability from local single stations to nationwide networks. It allows remote interaction with CORS via internet, modem, USB or serial, and can be easily upgraded from CORS functionality to modeled network RTK data corrections.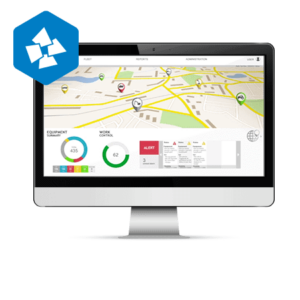 Topcon Tierra features a web-based interface that provides complete control and visibility of remote project assets such as unmanned and autonomous land vehicles. The powerful feature set includes performance statistics, report generation, costing, fleet management and more. Connectivity is provided by installing a compact communications device based around a powerful ARM processor on each machine.
To find out more about Topcon Positioning and their GNSS positioning technologies and solutions for OEMs of unmanned systems, please visit their profile page:
https://www.unmannedsystemstechnology.com/company/topcon-positioning/