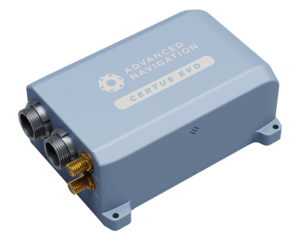 Advanced Navigation, a developer of GNSS-aided Inertial Navigation Systems (INS) for unmanned aerial vehicles (UAVs) and other unmanned systems, has announced the launch of a new range of MEMS GNSS/INS modules, featuring enhanced performance and integration.
The Certus is an evolution of the company's Spatial Dual GPS-aided INS, while the Certus Evo is a next-generation GNSS/INS that offers near-FOG performance combined with the reliability of MEMS sensors.
Both modules feature low SWaP footprints, making them ideal for unmanned vehicle and robotics applications. The two modules also offer license-free multi-constellation RTK for reliable 8mm positioning accuracy.
The new products incorporate a state-of-the-art AI-based sensor fusion that provides enhanced capabilities compared to a standard Extended Kalman Filter, with the ability to extract more information from data and featuring a high level of health monitoring and instability prevention.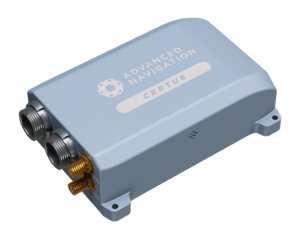 The high-performance MEMS inertial sensors are put through an extensive calibration process that results in consistently accurate data over a temperature range of -40°C to 85°C. Dynamic ranging allows the user to select a sensor range for high accuracy or high accelerations on the fly.
Certus and Certus Evo are enclosed in a rugged precision marine grade aluminium housing, waterproof and dirtproof to IP67 standard and shockproof to 2000g, making them highly suited to the harsh conditions of drone and unmanned systems applications. The modules feature multiple input/output interfaces including Ethernet, CAN, RS232, RS422 and GPIOs. All industry standard protocols, including NMEA 0183, NMEA 2000, TSS, PASHR, and Simrad, as well as a wide variety of proprietary protocols are supported.
Key Performance Specifications for the Certus/Certus Evo:
0.1 / 0.03 ° Roll and Pitch
0.1 / 0.05 ° Heading
8 mm RTK Positioning
3 / 0.4 °/hr MEMS Gyroscope
1000 Hz Update Rate
2000 g Shock Limit
Advanced Navigation's new Certus and Certus Evo GNSS-aided Inertial Navigation Systems are ideal for a wide range of unmanned systems applications, including UAV and USV surveying, antenna and weapons platforms targeting, and stabilization of robotic systems. Find out more about Certus and Certus Evo here.