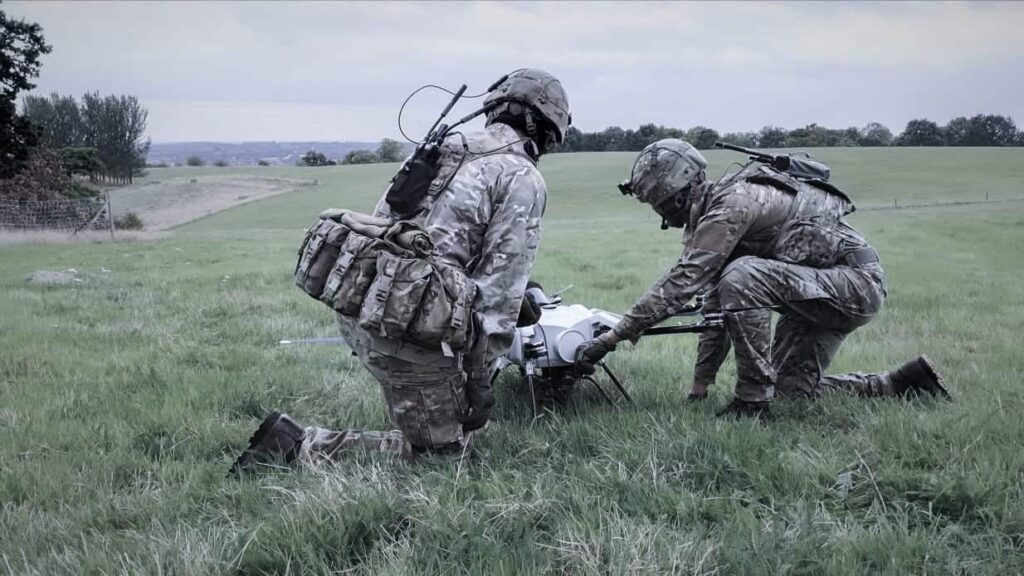 Tethered drone manufacturer Elistair and wireless data solutions developer Silvus Technologies have announced that the two companies have partnered to develop a mobile-networked multiple input and multiple output (MN-MIMO) networking system for battlefield UAS (unmanned aerial systems).
MN-MIMO technology uses an RF waveform to provide connectivity in limited-range, poor-performance outdoor and interference-laden environments. It is a synthesis of various communications techniques – coded orthogonal frequency division multiplexing (COFDM), MIMO antenna techniques, and mobile ad-hoc networking (MANET) for digital communications. Silvus' MN-MIMO systems provide wireless video and data communications for critical applications such as those required by military and law enforcement, in urban, remote, mobile and high-scatter environments.
Silvus' Streamcaster 4200 MIMO radio was integrated into an Elistair ORION tethered UAS in order to create a solution that would enhance situational awareness and improve communications for tactical surveillance missions. The ORION is a fully automated system that provides secure operation in a reduced footprint, with extended endurance and the ability to operate in harsh environments.
The ORION UAS, equipped with Silvus' MANET technology, can be used to create rapidly deployable C3 (command, control, and communication) networks that facilitate the sharing of data and voice communications over extended distances in obstacle-filled terrain. The drone is powered from its ground station via a tether and operates at altitudes of up to 100m.
The combined system has been trialled in simulated battlefield environments and enabled operators to connect dismounted troops, vehicles, air assets and waterborne assets together, feeding multiple video streams into a single control room. This increase in situational awareness and connectivity greatly enhances ISR and tactical communications.