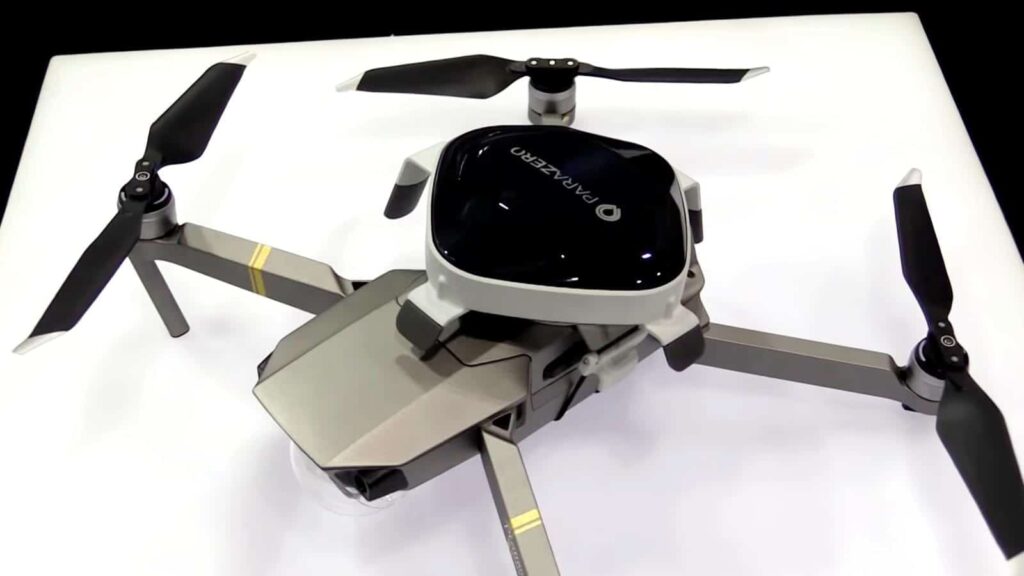 ParaZero Technologies, a drone safety systems company, has announced the release of its SafeAir parachute system to the commercial UAS (unmanned aerial systems) industry. SafeAir, which meets Federal Aviation Administration (FAA) standards, has already allowed UAS operator Botlink to secure the first ever FAA waiver for flight over people with a DJI Phantom 4.
ParaZero, together with the FAA, DJI and others, has worked to create a standard for sUAS parachutes that would enable flight over people. The standard (ASTM F3322-18) was released in September 2018 and defines the requirements for the design, manufacturing and testing of sUAS parachute systems.
ParaZero, together with the Standard Institute of Israel (SII), completed the strenuous process with a series of 45 aerial deployments to test and prove the reliability and effectiveness of the system. Based on the measured descent rate, a Phantom 4 equipped with a SafeAir Phantom is expected to meet the requirements for flight over people in the FAA's recently published draft rule.
The SafeAir Phantom System is a smart parachute system that monitors UAS flight in real time, identifies critical failures and autonomously triggers a parachute, a flight termination system and an audio-warning buzzer.
The DJI Phantom 4 is one of the most popular drones in the world. Commercial operators use the UAS for construction, inspections, news and media and more. The certificate of compliance including the SII testing validation report are critical components of a waiver application. These will enable operators to expand their use of Phantom 4 drones for more efficient operations in areas that were previously restricted.
Find suppliers of UAV Parachute Technology
"DJI is pleased that its drones are increasingly being used as a platform for safety solutions in advanced operations, such as flight over people," said Brendan Schulman, DJI Vice President of Policy & Legal Affairs. "As regulators worldwide develop the framework for beneficial drone uses, DJI drones, using innovative solutions from companies like ParaZero, are positioned to expand the scope of vital applications such as search and rescue, newsgathering, and public safety."
Michael Huerta, Former FAA Administrator and member of ParaZero's Advisory Board, added: "ParaZero's SafeAir Systems have already been proven to mitigate risk in real-life scenarios. Certification based on the standard will allow regulators to approve operations with far more easily."
"Development and compliance with ASTM standard is at the core of ParaZero's vision," said Eden Attias, CEO of ParaZero. "To comply with the standard, we pushed the system to its limit and tested every imaginable failure scenario. The systems and compliance data are now available for purchase and use in waiver applications. We intend to continue expanding the safe and legal flight envelope of UAS operators by testing and certifying our safety systems for other DJI platforms already on the market."