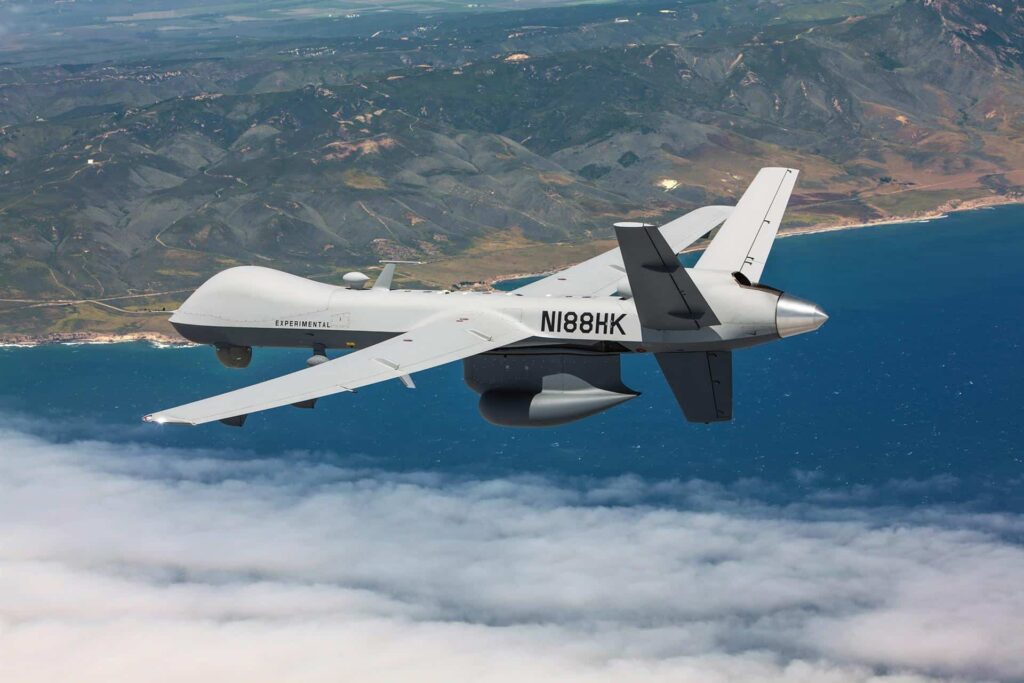 General Atomics Aeronautical Systems, Inc. (GA-ASI) and Raytheon Deutschland GmbH have announced that the two companies have successfully proven the performance of a recently developed Electronic Intelligence (ELINT) sensor called the Advanced Radar Detection System (ARDS). The payload was integrated in a wing-mounted pod and test-flown on an MQ-9 RPAS (remotely piloted aircraft system).
"We're excited to work with Raytheon Deutschland on this sovereign sensor capability," said Linden Blue, CEO, GA-ASI. "This system will provide high-performance ELINT capability to our European allies and potentially other global customers."
ARDS is a fully digital, high-precision radar-detection sensor that was developed by Raytheon Deutschland GmbH. ARDS is a platform-independent, follow-on development of the digital ELS (Emitter Location System) that is now operational on German Luftwaffe Tornado ECR's (Electronic Combat / Reconnaissance version).
During the flight tests, the system was deployed in a wing-pod configuration on a GA-ASI Medium-altitude, Long-endurance (MALE) MQ-9 Predator B RPA, operating from their Gray Butte Flight Operations facility near Palmdale, California.
During flight testing against ground radar targets, the system verified its performance with regard to processing speed and geolocation precision.
In addition to sensor performance, the use of aircraft datalink and ground station elements were also successfully demonstrated. Precision direction-finding and identification of several civilian radars was demonstrated, with the resulting data downlinked in real-time to the aircraft's ground control station.
The flight testing was a jointly funded initiative of GA-ASI and Raytheon Deutschland. For GA-ASI this represents an expansion of sensor options and mission spectrum of its MQ-9 aircraft systems. For Raytheon Deutschland this effort was an important milestone towards the international marketing of ARDS, which was developed exclusively in Germany as a non-ITAR, "sovereign payload."