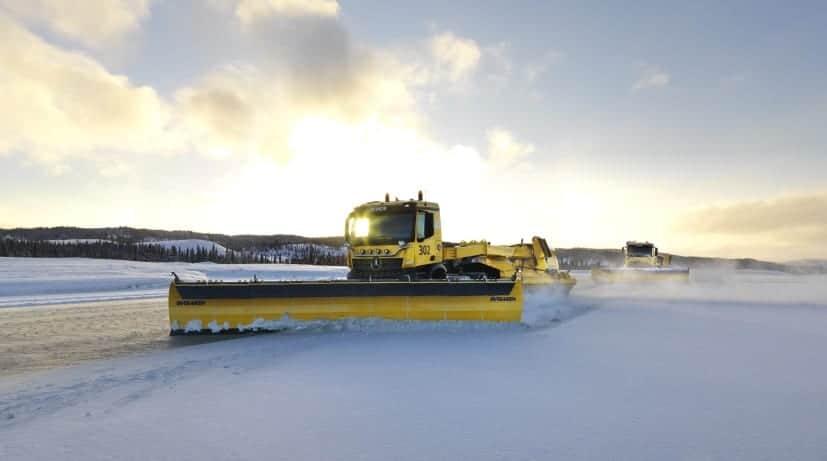 Norwegian civil airport operator Avinor has announced that, following a previous autonomous snow clearing demonstration at Fagernes Airport, it will test two autonomous snowploughs at Oslo Airport. The project is one of the first globally where large machinery will operate autonomously to keep snow away from airport areas.
"Innovation is important to Avinor. In the future, many tasks in aviation will be resolved in other ways than today. Avinor wants to test autonomy, and does of course see a potential for rationalization in the future through new solutions for winter operations and in other areas. Avinor is at the forefront of testing this technology, but it is essential that safety is ensured in all such testing," said Margrethe Snekkerbakken, Executive Vice President for Safety, Environment and Strategy with Avinor.
Testing will take place under normal winter operations, starting at the turn of the year and lasting until April 2019. The goal is at least 40 completed operations using the same basic technology as at Fagernes. During operations the vehicles will be closely monitored, and will have a driver present who may intervene if necessary. The goal is to achieve as many operations as possible for the autonomous vehicles, in order to learn and further develop the system.
"One could compare this to being a pilot on an aircraft. Technology does some of the work, but we still have to be present in order to observe and if necessary intervene," explained Vidar Snerten, technical manager for airside operations at Oslo Airport.
The autonomous vehicles will be tested both in ploughing convoys and as independent snowploughs, so that Avinor may transfer experiences to airports without ploughing convoys.
"Last winter we saw more than three metres of snow and prepared the runway systems a total of 814 times, so conditions should be well suited for testing here at Oslo Airport," said director of airside operations at Oslo Airport, Henning Bråtebæk.
"We're looking forward to testing and being a part of developing this new and modern technology for clearing snow. Technology is currently developing in leaps and bounds, and projects like this will allow Avinor to remain among the best in the world in terms of winter operations," Bråtebæk concluded.