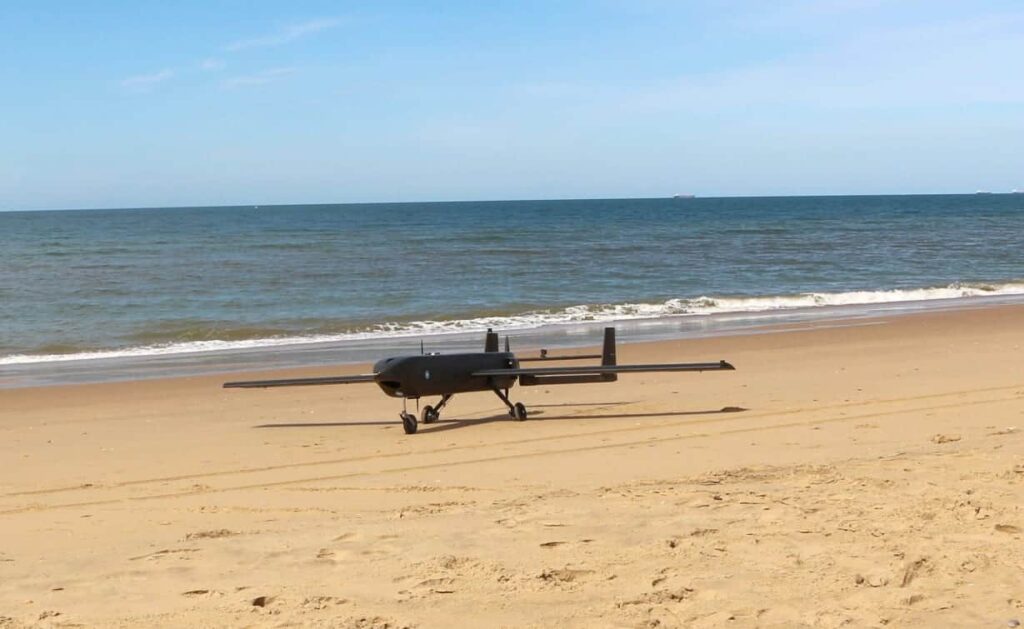 AERTEC Solutions has announced that its fixed-wing unmanned aerial vehicle (UAV) platform, TARSIS 75, has completed automated flight tests on sandy beach areas in Arenosillo, Spain, thus expanding the aircraft's range of capabilities in unconventional operation areas. The company claims that TARSIS 75 is the first UAV in its category to successfully complete a full automatic operation on beach sand in Europe.
Find suppliers of Fixed-Wing UAVs >
Thanks to the close collaboration that AERTEC Solutions has with the National Institute of Aerospace Technology (INTA), a series of TARSIS 75 flights were carried out in the facilities of the El Arenosillo Experimentation Center (CEDEA), one of the largest segregated airspaces in Europe. Takeoff, flight and landing were all carried out automatically.
This new development expands the range of observation and surveillance operations of the TARSIS 75, providing greater mission flexibility. Applications for the system include immigration control, emergency support, and support for fishing fleets or environmental operations. The TARSIS 75 is a light carbon fibre tactical high performance unmanned aircraft, fully designed with AERTEC's own technology, ready to transport a maximum payload of up to 12 Kg and with a maximum autonomy of 12 hours.
These tests with the TARSIS 75 were carried out following the participation of the company in UNVEX SECURITY & DEFENSE, the European summit of remotely piloted air systems (RPAS). The first operational evaluation campaign of the TARSIS 75 was carried out by the Rapaz program promoted by the General Directorate of Armament and Materials (DGAM) of the Ministry of Defense to evaluate different RPAS for future acquisitions by the Spanish Armed Forces.
AERTEC is following the operational campaigns of the Ministry of Defense within the RAPAZ program. This will allow the TARSIS systems to be tested by the Spanish Army and, using their extensive operational experience, to identify specific improvements, which will allow for full compliance of the system with the requirements from the user.