Aerobits, a leading developer of miniature avionics technologies for unmanned aerial vehicles (UAVs), has partnered with Unmanned Systems Technology ("UST") to demonstrate their expertise in this field. The 'Silver' profile highlights how their technology – currently the world's smallest and fastest implementation of the ADS-B (Automatic Dependent Surveillance – Broadcast) air traffic monitoring system – can facilitate the integration of unmanned aerial systems (UAS) into civilian airspace.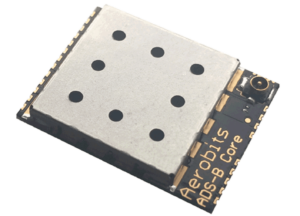 The TIM-C1 is an OEM high-performance ADS-B receiver built around a combination of a multi-core processor and a powerful FPGA for high-speed data processing and aircraft tracking. Capable of receiving thousands of frames per second, the system utilises a high-resolution ADC with real-time signal processing based on a state-of-the-art adaptive algorithm.
Designed to meet the requirements of TSO-C199, the TIM-C1 is a highly scalable, flexible OEM solution that weighs 2 grams, making it ideal for a wide variety of UAV and drone applications, including Sense and Avoid / collision avoidance, UAS ground stations, mobile air traffic information, and high-density traffic surveillance and analysis.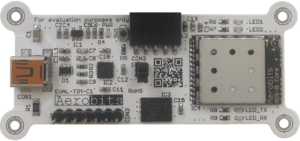 The EVAL-TIM-C1 is an evaluation kit that allows developers to quickly get up and running with the TIM-C1 ADS-B receiver module. The development board features a variety of additional features to allow convenient testing and evaluation of new TIM-C1 applications, such as extension I/O headers for a GNSS source, and 256Mb of flash memory for off-line data analysis.
The starter kit includes a wideband antenna (0-1dBi) and a 10.5cm U.fl / SMA adapter. The included demonstration software provides 2D and 3D aircraft position visualisation and mapping.
To find out more about Aerobits and their ADS-B technologies for unmanned systems, please visit their profile page:
https://www.unmannedsystemstechnology.com/company/aerobits/