Framos Technologies, a leading provider of embedded cameras, lenses and image sensors, has partnered with Unmanned Systems Technology ("UST") to demonstrate their expertise in this field. The 'Silver' profile highlights how their embedded vision solutions enable deep learning and data analysis for UAVs (Unmanned Aerial Vehicles), UGVs (Unmanned Ground Vehicles) and other robotics systems.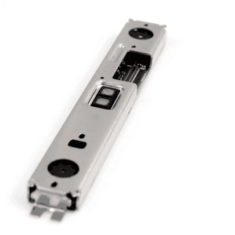 Intel RealSense 3D Cameras use depth measurement to determine distances and map surfaces, and are used in a variety of drone-based measurement and inspection applications. The sensors provide accurate obstacle detection and recognition, allowing the UAV to follow an object and also navigate around it.
The cameras are available as fully-housed USB-powered units or as modules designed for OEMs and system integrators with board-to-board connectors.
Sunex Miniature and M12 Mount Lenses are ideal for small camera-based systems and unmanned vehicle applications where space and weight are at a premium. The lenses are available in a wide range of sizes, specifications, and IR filtering wavelengths.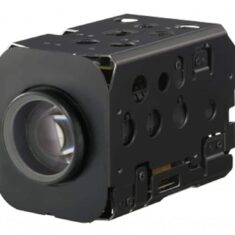 Sony's Miniature Camera Modules are designed for direct integration into UAVs, UGVs and other robotic systems. Providing high-performance image processing in a compact package, the modules offer a small footprint, low power consumption and easy integration.
The FCB-EH3410 features automatic luminance difference monitoring and automatic triggering of the Wide D feature in high-contrast environments, while the FCB-EV7500 leverages a 1/2.8-type Exmor CMOS image sensor for Full HD (1080/60p) performance, and a 30x high-quality optical zoom lens.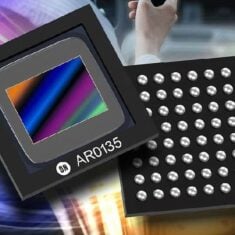 CMOS Area Scan Sensors are high resolution image sensors that output both horizontal and vertical pixels, giving an instant 2D representation of the entire field of view. They are ideal for intelligent drone-based machine vision applications and autonomous vehicles.
Framos provides a wide range of over 60 On Semi area scan sensors, as well as several Sony sensors for both consumer-level and high-performance unmanned systems.
To find out more about Framos Technologies and their embedded vision products, please visit their profile page:
https://www.unmannedsystemstechnology.com/company/framos-technologies-inc/