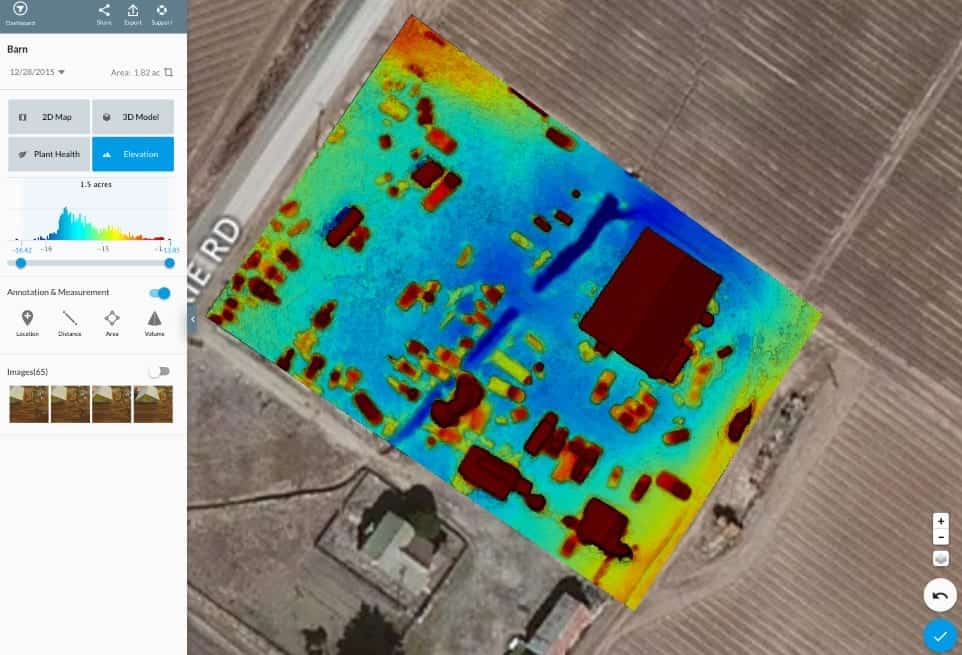 DroneDeploy has announced that it has made major updates to its enterprise drone mapping solution — allowing companies of all sizes to scale their drone operations and rapidly gain access to valuable drone data. New partnerships, platform, and product features make it possible to produce more accurate maps, get drone training from industry leaders, and fly newly-supported enterprise drones. The updates are available to all drone mapping professionals or organization seeking drone capabilities regardless of size.
Find suppliers of Mapping Software for UAVs >
"More and more companies are moving past early drone technology adoption to roll out larger, enterprise deployments—and their software platform needs to expand with them," says DroneDeploy CEO Mike Winn. "We're passionate about providing these team-oriented features to all our customers. Drones are transforming workflows, and every company deserves software to help them make smarter decisions with aerial data."
DroneDeploy announced four new collaborations in their enterprise solution framework. Its partnership with DARTdrones offers enterprise-class training from leading drone instructors. With GeoCue's Loki direct geopositioning system, customers can create highly accurate drone maps in rapid timeframes, reducing or eliminating the need for ground control points or traditional surveying. DroneDeploy is partnering with Droneinsurance.com to offer comprehensive insurance to their customers. The company has also announced support for the DJI Matrice 200 series.
"DroneDeploy's latest expanded software offering will enable enterprises to truly reap the benefits of the DJI Matrice 200 Series and provide more insights into their decision making," said Jan Gasparic, Head of Enterprise Partnerships at DJI. "These expanded features and collaborations showcase their commitment to helping companies of all sizes utilize the power of DJI technology in today's rapidly expanding commercial drone industry."
DroneDeploy now offers new features and updates that make it easy for enterprises to manage users, workflows, and operations. Because large organizations need to keep track of the data they are generating, as well as safety issues and data breaches, DroneDeploy offers SAML based Single Sign On, user roles (administrators, view only, etc.), a dashboard that allows administrators to see every map ever created with DroneDeploy, an audit trail view to track exactly where drones have gone, and folders to group related maps and projects, along with other enhancements. These rollouts make it easy to track hundreds of pilots and collaborators at a glance—seeing where they have flown, the routes they have mapped, and the data they have gathered and analyzed.
"We're putting enterprise capabilities into the hands of everyone with our latest release—from small organizations just getting started to international teams scaling operations," says Winn. "Drones are already increasing the efficiency of companies across industries by five-fold and have generated more than $300 million in economic value, and soon, there will be drones on every job site. Our mission is to provide the technology and partnerships to make it happen."