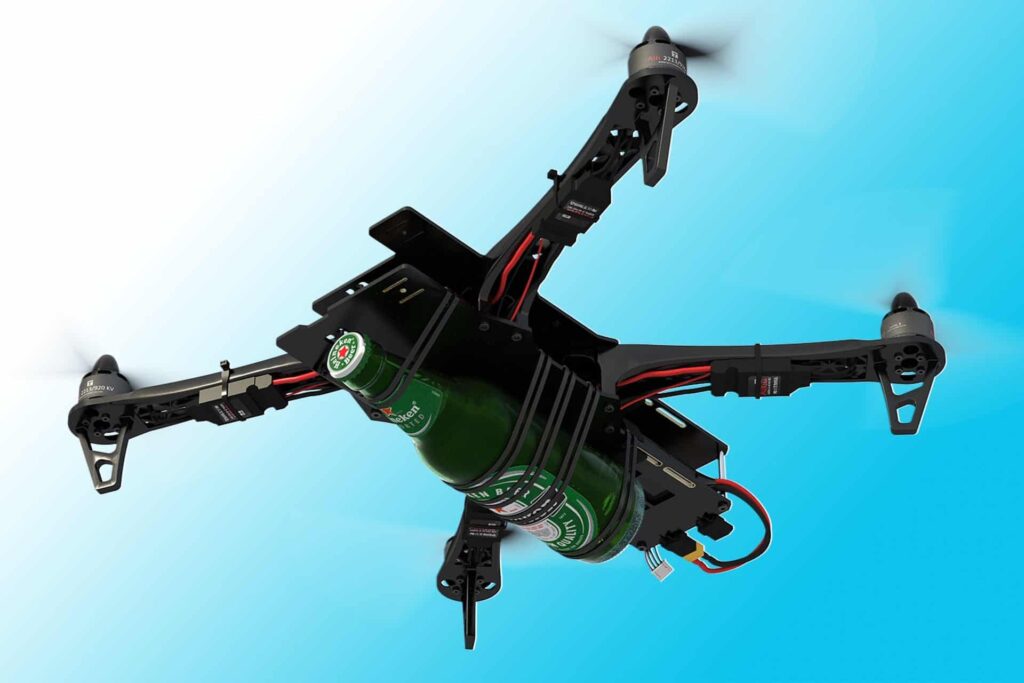 Flytrex has announced that, in partnership with online marketplace AHA, it has launched what it claims is the world's first operational on-demand urban drone delivery service. The delivery system aims to upgrade efficiency in the Reykjavik food and consumer goods delivery industry – slashing delivery times, reducing energy consumption and streamlining delivery logistics.
"We're making delivery as instant as ordering," said Yariv Bash, CEO and Co-Founder of Flytrex. "We're excited to be working with AHA to make on-demand drone delivery a reality in Reykjavik, and soon around the world. Drone-based disruption is only taking off, with Iceland as its runway."
Following a meticulous regulatory process with the Icelandic Transport Authority (Icetra), Flytrex and AHA received approval to implement their autonomous drone system to deliver food and consumer products from shops and restaurants on one side of Reykjavík to a designated point across the city. The new drone logistics system will allow direct delivery between two parts of the city separated by a large bay, saving energy and human resources normally allocated to the circuitous ground route over a river bridge located in the north-eastern part of the city saving up to 20-minute drive during peak hours. After a trial period, Flytrex and AHA intend to deliver packages along multiple routes and directly to consumers' backyards.
"We have seen a tremendous increase in our online delivery orders in recent months, especially our retailers' products, and we expect to see this growth continue in the coming months as consumers experience the much faster delivery times Flytrex drone delivery offers," said Maron Kristófersson, CEO of AHA. "We've been monitoring online logistic technologies around the globe, and Flytrex soared above all the others with its swift, smart, safe, and commercially viable solution. The partnership with Flytrex will further propel AHA's turn-key software, sales and business processes for operating a multi-merchant e-commerce marketplace. We hope to Partner with Flytrex not only in Iceland, but also as part of our marketplace solution overseas."