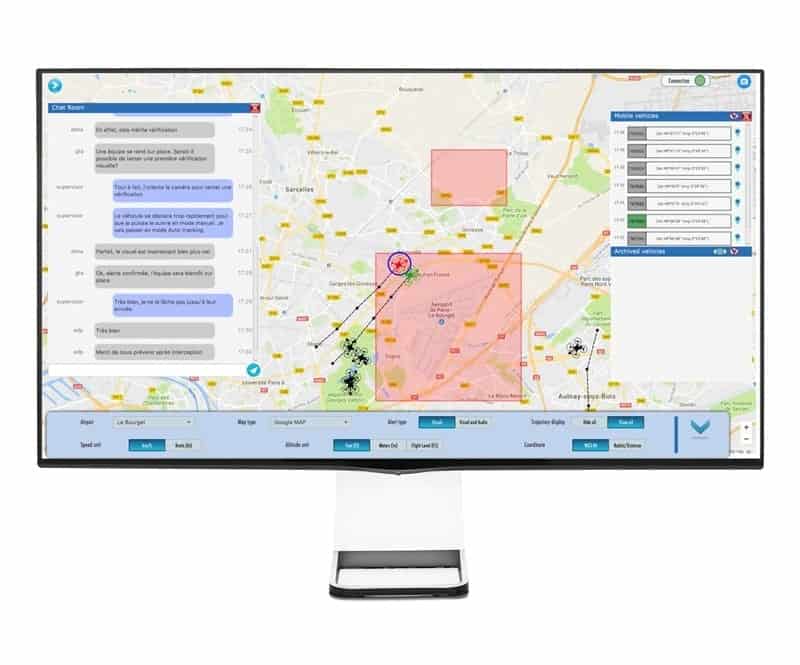 Groupe ADP and DSNA Services, a subsidiary created by the French Civil Aviation Authority (DGAC), have announced that the two firms have combined their expertise to create the Hologarde project, a drone detection system that can be adapted to any sensitive sites requiring protection against unmanned aerial vehicles (UAVs).
Edward Arkwright, Deputy CEO for Groupe ADP, stated that "within the framework of the Innovation Hub programme, Groupe ADP is already at the forefront of using and experimenting with drones in complex environments, such as airports. By pooling the expertise of Groupe ADP and the French Civil Aviation Authority with the dynamic flexibility of partner start-ups, Hologarde gives us a clear advantage in international drone innovation within an industry that is worth billions of euros."
Hologarde incorporates three types of technology (radar, radio frequency and HD video) into a single control centre and can detect any type of drone up to five kilometres away. It was installed for testing at Paris-Le Bourget Airport during the International Paris Air Show. The advantage of long-distance detection is the ability to anticipate and develop an appropriate response according to the nature of the intrusion. Once a drone has been detected, it can be monitored in real time with a camera through the control centre, which can be accessed from both PCs and tablets.
"Hologarde is a drone detection solution that incorporates innovative technologies within a single control centre suitable for all users. Our goal is to create a safer world with drones," commented Stéphane Durand, the Executive Director at DSNA Services.
Groupe ADP and DSNA Services are currently supporting efforts to manufacture Hologarde on an industrial scale and to develop countermeasures compatible with airport environments. "This project was carried out in only a few months and affirms the strong teamwork between Groupe ADP and the DGAC," added Mr. Arkwright.
The next stage of the trial will go further, testing the system at Paris-Charles de Gaulle airport, the second-largest airport in Europe.