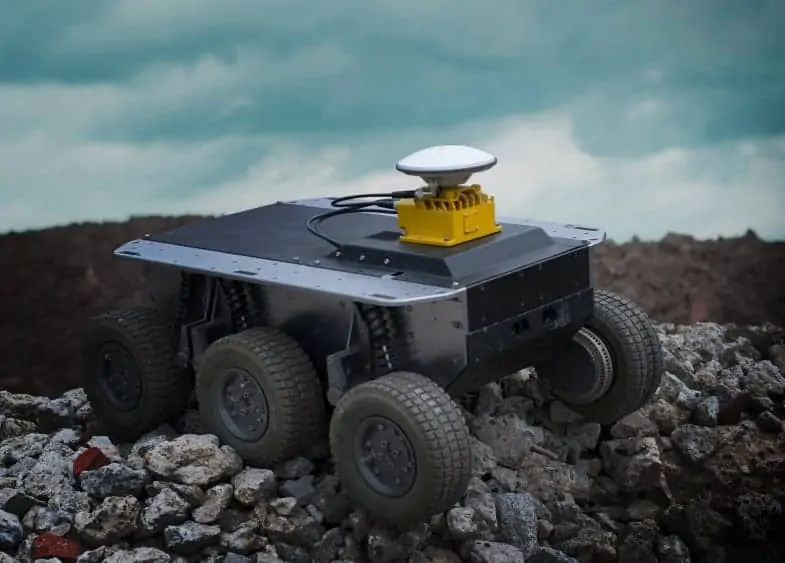 Swift Navigation, a developer of GPS technology for autonomous vehicles, has announced that, in conjunction with Carnegie Robotics, it has developed Duro, a ruggedized version of Swift Navigation's flagship Piksi Multi dual-frequency RTK GNSS receiver.
Built for outdoor operations, Duro combines a rugged enclosure with centimeter-accurate positioning. Leveraging design principles typically used in military hardware, the GNSS sensor is protected against weather, moisture, vibration, dust, water immersion and unexpected circumstances that can occur in outdoor long-term deployments. In addition to its ruggedness, Duro is easy to deploy and is ready to connect out of the box. Primary industries for the product include robotics, precision agriculture, mapping, military, outdoor industrial and maritime.
Swift Navigation solutions utilize real-time kinematics (RTK) technology, providing location solutions that are 100 times more accurate than traditional GPS.
Features of Duro include:
Dual-frequency RTK GNSS
Rugged military-grade hardware
IP67 rating
Weatherproof external enclosure design with M12 standard-sealed connectors
On-board MEMS IMU and magnetometer
Future-proof hardware with in-field software upgrades
Protected IO, including RS232 Serial Ports, 100mbit Ethernet, Event Inputs, PPS, PV, CANBus
Durable UV and chemical-resistant powder-coating
Flexible mounting interfaces
"Duro is the perfect combination of Swift's precise, centimeter-accurate GNSS technology and Carnegie Robotics' rugged, reliable robotic systems that are renowned for getting work done, in real-world applications," said Fergus Noble, CTO and Co-Founder of Swift Navigation. "Carnegie Robotics' experience and reputation as best-in-class engineers for precision agriculture, machine control, autonomous vehicles as well as industrial and military robots makes them the ideal partner for Swift for this and other future products we have in development."
"Seeing our first joint vision come to fruition with the launch of Duro marks an exciting milestone for a number of industries," said Chris Osterwood, CTO of Carnegie Robotics. "With Swift's focus on high-accuracy and low-cost GNSS technology, we are bringing to market a much needed solution with many real world applications in robotics, precision agriculture, infrastructure mapping, outdoor industrial and maritime vehicles."
Find suppliers of GPS/GNSS Products for Unmanned Applications >