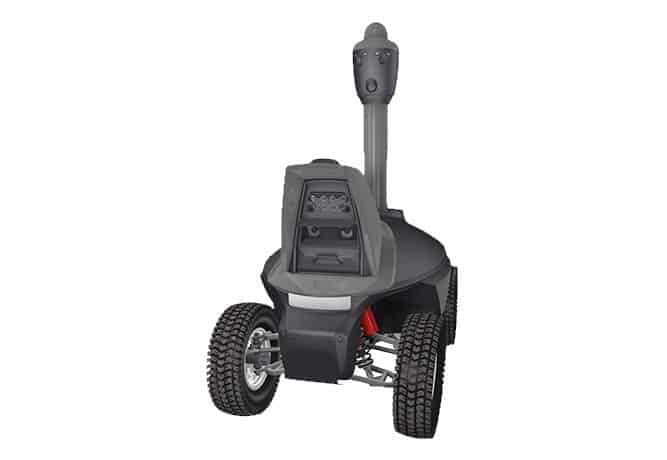 SMP Robotics Systems, a manufacturer of autonomous mobile robots, has announced that its master distributor Robotic Assistant Devices (RAD) will present the next generation of SMP Robotics S5 HD Security Robot at the ISC West Conference in Las Vegas.
"We started to design robots in 2009 and today SMP Robotics remains a strong player in the space," said Leo Ryzhenko, CEO of SMP Robotics. "The company holds more than ten patents in the field of mobile robotics and our S5 security robots have earned numerous awards, including the Tech Tank and the Featured New Product at the ISC East Security Conference."
The enhanced S5 HD security robots include the prototype of SMP's intruder recognition system that offers global security teams situational awareness tools to deliver enhanced deployment flexibility and operational productivity. Robots can learn from the environment around them to navigate safely, as well as identify and classify objects such as people, car plates and uniforms. SMP Robotics will begin testing the new S5 HD lineup with select customers shortly.
"This innovation marks the next generation of robotics," said Steve Reinharz, Founder and CEO of Robotic Assistant Devices. "The intruder recognition system makes the ideal platform for the SMP autonomous robotic systems, helping the robotic guards be more predictive, accurate, productive and easily reconfigured for a variety of tasks."