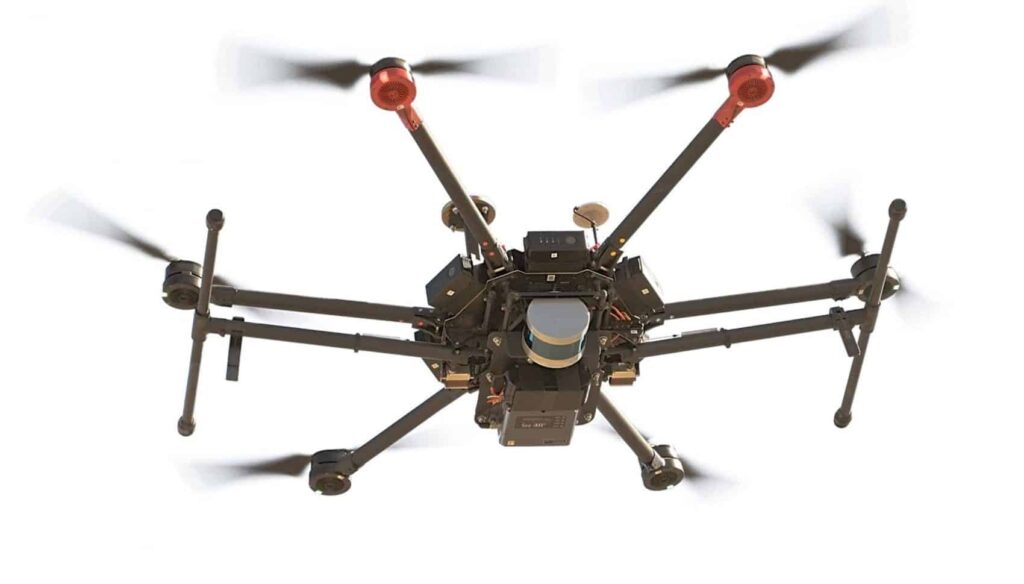 Geodetics, a developer of advanced sensing and navigation technologies, has announced the expansion of its mapping capabilities by offering a complete turnkey LiDAR mobile mapping system integrated into a ready-to-fly unmanned aerial vehicle (UAV) package.
The Geo-MMS package includes an inertial navigation system (INS) coupled with a LiDAR sensor. Raw data from the integrated GPS, inertial measurement unit (IMU) and LiDAR sensors are recorded on the internal data-recording device and can be post-processed using Geodetics' LiDAR tool software package to directly geo-reference the LiDAR point clouds with LAS-format output. Geo-MMS is available with a wide range of sensors.
Geo-MMS has been developed in response to the recently enacted U.S. law (Part 107 of the Federal Aviation Regulations), which makes it much easier for individuals and businesses to obtain permission to use drones. As a result of the ruling, the commercial sector is looking towards investing in fully integrated LiDAR mobile mapping systems for integration with UAVs for a vast variety of needs. For example, commercial developers can now skip outsourcing surveyor work and instead record and analyze the data in-house by utilizing the company's existing employees.
Geo-MMS can be used in various applications in both military and commercial industries such as precision agriculture; mining; utilities; asset management; oil; construction and infrastructure inspections; intelligence, surveillance and reconnaissance (ISR); sense and avoid; coastal surveillance; and situational awareness.
Watch the video: