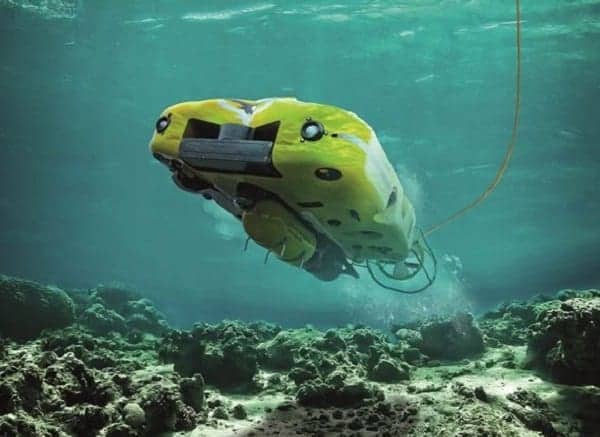 Saab has announced that it has acquired the Danish naval company Nordic Defence Industries (NDI). NDI designs and manufactures mine disposal charge systems for the naval defence industry.
"With the acquisition we are strengthening our position in the Mine Counter Measures market, building a foundation for continued profitable growth. Our regional footprint will be strengthened as well as our role as a global supplier of Mine Counter Measure solutions," says Görgen Johansson, head of business area Dynamics.
"With the high tech solutions for mine disposal provided by NDI we will have a product portfolio that covers the total need among our Mine Counter Measure customers."
One of NDI's products is DAMDIC, a mine disposal charge, carried to the mine by a remotely operated vehicle such as Saab's Double Eagle, which is already used by many navies for Mine Counter Measures operations.
The company will be integrated into Saab's business area Dynamics within its Underwater Systems business unit. The combination of Saab's experience and knowledge from the AUV/ROV (Autonomous Underwater Vehicle/Remotely Operated Vehicle) market and NDI's innovative mine disposal solutions will create a unique MCM house within Saab.
"After more than 20 successful years in the defence industry, with the challenges inherent from being a small stand-alone defence company, I am pleased to see new and exciting possibilities arise for NDI from the upcoming integration with Saab," says Jess Otzen, owner and Managing Director of NDI.
Under new management, NDI's main office and workshops, along with its experienced and dedicated staff, will remain in Aalborg, Denmark.