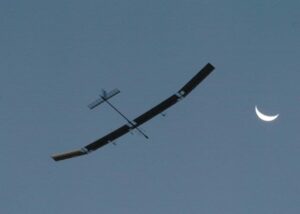 Roke Manor Research, an electronics engineering consultancy, has announced that the UK Ministry of Defence (MOD), as part of its Defence Growth Partnership (DGP) Innovation Challenge, has selected the company to develop an innovative data link solution capable of transmitting real-time images and video from Unmanned Aerial Vehicles (UAVs) using 3G cellular technology.
Roke will design the world's first high altitude data link to communicate directly with ground-based cellular infrastructure at a distance of more than 50 kilometres. The low size, weight and power system could offer the military a cost-effective solution that maximises intelligence gathering by delivering a high-bandwidth communications channel for real-time images and video.
The system will use commercial-off-the-shelf (COTS) 3G hardware, which alone cannot successfully transmit from high altitude to a base station on the ground. To achieve this, Roke will develop adaptive beamforming technology to intelligently direct the signal to a specific point on the ground to commercial cellular infrastructure, or to a dedicated military base station.
Bob Dalgleish, Business Development Manager at Roke, said:
"There is a great deal of interest worldwide in 3G cellular providing high data rate communications for the military and our system will be developed to meet the need not only for UAV to ground data links but to satisfy an increasing need for extended range terrestrial cellular communications systems."
David Cole, Managing Director, said:
"Winning this award reflects Roke's track record of creating innovative solutions, using commercial technologies that deliver new capabilities that are of real value to military operations."
The DGP £10 million Innovation Challenge was launched in March 2015, through the Centre for Defence Enterprise (CDE) together with the UK Defence Solutions Centre, with the aim of encouraging the development of innovative defence products with significant export potential. It is funded by the MOD and delivered through the Defence Science and Technology Laboratory's (Dstl) CDE.