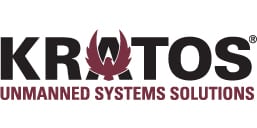 Kratos Defense & Security Solutions, Inc., a National Security Solutions provider, has announced that its subsidiary, Composite Engineering, Inc. (CEI), has received a $72.3 million award, including options, from the Air Force Life Cycle Management Center, Armament Directorate, Test and Training Division, Aerial Targets Branch for delivery of three lots of AFSAT target drones and technical support. The award includes the execution of an initial $24.3 million order for Lot 11 aerial targets, non-recurring engineering, and support, with options for Lot 12 and Lot 13 totaling an additional approximately $48 million. Contract performance, including options, is expected to be executed through 2018.
Specialized hardware and equipment in support of the contract will be provided by three Kratos entities:
CEI, located in Sacramento, CA, will lead the effort and provide high performance aerial target drones and technical support.
Micro Systems Inc., located in Ft. Walton Beach, FL, will supply the majority of the high performance avionics utilized on the target drone to include critical command and control and flight computer systems.
Herley Industries, Inc., located in Lancaster, PA, will provide additional key avionic systems.
Performance on the contract will commence immediately, with deliveries scheduled to complete in 2018. CEI target drone systems are utilized as high fidelity enemy threat surrogates, simulating performance characteristics of certain threat aircraft and missiles, and are utilized by U.S. and allied militaries around the globe for weapons testing and training requirements. Kratos is a leading provider of high performance unmanned aerial drone and target systems, unmanned aerial, ground and sea platforms, command, control, avionics control and termination systems.
Jerry Beaman, President of Kratos' Unmanned Systems Division, said, "We are proud that the Air Force is continuing our partnership with this important award for an additional three production Lots. It is an honor to provide products and services that enable the Aerial Targets Program Office to provide reliable and threat representative targets and support that help hone the skills of our military pilots and aircrew."