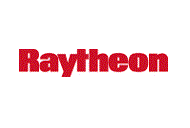 In a first-of-its-kind test for Raytheon Company's Accelerated Improved Intercept Initiative system, AI3 destroyed an unmanned aerial system (UAS) in flight. The intercept was part of the second guided test flights for the AI3 program and follows its first in-flight defeat of a 107mm rocket earlier in the test series.
"Defeating a UAS demonstrates the AI3 system has capabilities beyond its original requirements and can defeat a variety of threats to our warfighters today," said Steve Bennett, Raytheon Missile Systems' AI3 program director. "This latest success is a testament to our strong partnership with the U.S. Army and our team's commitment to meeting the customer's challenging schedule and cost requirements."
AI3 is designed to protect warfighters by intercepting rockets and other threats in flight. The AI3 Battle Element includes the Ku Radio Frequency System (KRFS) fire control radar, Avenger-based AI3 launcher with technical fire control, Counter Rockets, Artillery and Mortars command and control, and the AI3 missile. Raytheon provides the interceptor, technical fire control and KRFS radar, and serves as support to the government team, which is the overall systems integrator.
The Army will conduct for-the-record testing of AI3 and continue to engage and destroy baseline and enhanced capability targets, including 107mm and other rockets, and UAS threats.