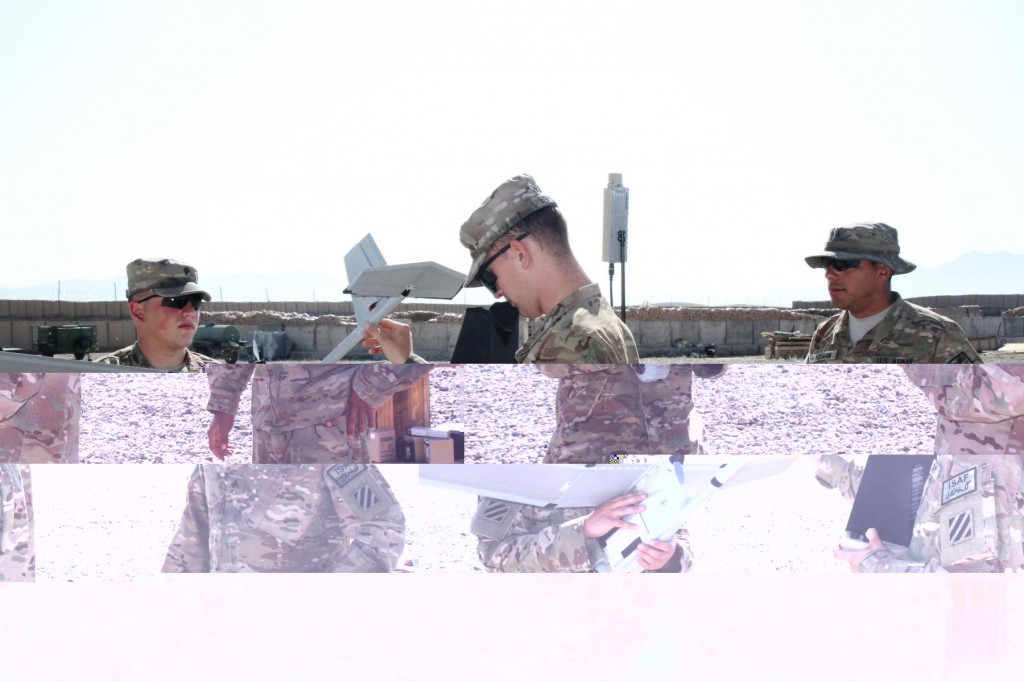 Eight Soldiers assigned to the 4th Infantry Brigade Combat Team, 3rd Infantry Division, were certified as Raven unmanned aircraft system operators after a two-week course in eastern Afghanistan, July 2.
The Raven is a small hand-launched, remote-controlled unmanned aircraft system, or UAS, equipped with a camera for surveillance. It can be programmed to fly to pre-designated areas on its own, or controlled manually from the ground. A two-person crew operates the Raven, with one controlling the aircraft, while the other monitors the computer data and ensures the link is maintained between the aircraft and the operator.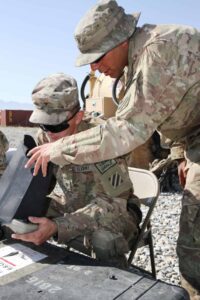 Sgt. Harold Wideman, a Raven UAS master trainer, and a mortarman with Company C, 3rd Battalion, 15th Infantry Regiment, 4th Infantry Brigade Combat Team, or IBCT, taught the class, the first to be taught within the brigade by one of its own.
In the past, the unit had contracted instructors, military and civilian, from other military installations to provide the training, but prior to deploying to Afghanistan, Wideman completed the Raven train-the-trainer course to become a qualified instructor.
Wideman's classes covered everything from unpacking and assembling the Raven, conducting pre-flight checks and operations, and what to do if an emergency recovery is necessary.
"It gives us the availability of being able to put eyes on targets without ever having to put Soldiers in harm's way," said Wideman, a Baltimore native. "What we really want is muscle memory. Like when you're playing a video game, you get to the point where you know where the buttons are and what they do without even thinking about it, and the only way to get there is with flight time."
Spc. Jonathan Hensley, a native of Ellijay, Ga., and a cavalry scout with Troop A, 6th Squadron, 8th Cavalry Regiment, 4th IBCT, said having certified Raven operators would make surveillance easier for everyone in the unit.
"It will give everybody more time to get ready for other things, instead of always having to go on a dismounted patrol (for surveillance)," Hensley explained.
Having well trained Soldiers to effectively operate and maintain the Raven UAS will not only help to reduce the financial cost to the unit, and the Army, but will also help reduce a much more important cost — the deaths of Soldiers.