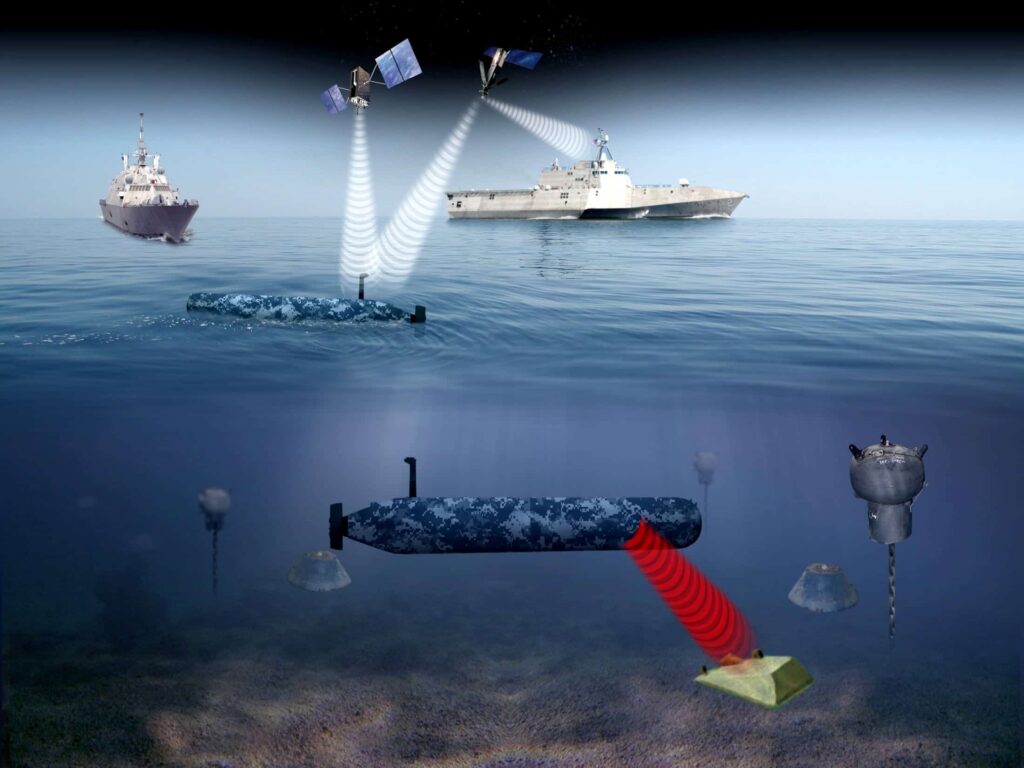 General Dynamics Advanced Information Systems has successfully completed the critical design review for Knifefish, the surface-mine countermeasure unmanned undersea vehicle (SMCM UUV), one month ahead of schedule.
The General Dynamics team will now begin the development of the system hardware and software to integrate the approved design via the fabrication of three engineering development modules. Knifefish is an essential component of the Littoral Combat Ship (LCS) mine countermeasure (MCM) mission package, providing U.S. Navy commanders and sailors with enhanced mine-hunting capabilities.
Expected to attain initial operational capability in 2017, Knifefish is the first heavyweight-class mainstream mine countermeasure (MCM) UUV that will address the Navy's need to reliably detect and classify mines resting on the seafloor and buried mines in high-clutter environments and areas with potential for mine burial. Knifefish also gathers environmental data to provide intelligence support for other mine warfare systems.
Knifefish will help greatly reduce risk to Navy personnel and ships by operating in minefields as an off-board sensor, while the host ship stays outside the minefield boundaries. The modular, open Knifefish has been designed to integrate with both variants of LCS via the common LCS interface control document.
"Knifefish is designed to be compatible with an open architecture platform, ensuring that the Navy's mission systems will keep pace with technology and continue to evolve to meet current and future mission requirements," said Lou Von Thaer, president of General Dynamics Advanced Information Systems. "The ease of the 'plug and play' integration with ship systems and mission modules allows for platform flexibility and quick reconfiguration of the whole mission package in response to the dynamic requirements the fleet will encounter day to day."
The U.S. Navy's Naval Sea Systems Command (NAVSEA) awarded General Dynamics Advanced Information Systems a contract to design and build Knifefish in September 2011.
The General Dynamics Advanced Information Systems team on the Knifefish program includes Bluefin Robotics (Quincy, Mass.), Ultra Electronic Ocean Systems (Braintree, Mass.), Oceaneering International, Inc. (Houston, Texas), Metron (Reston, Va.), Applied Research Laboratory at Penn State University (State College, Pa.), 3 Phoenix (Hanover, Md.), General Dynamics Information Technology (Fairfax, Va.) and ASRC Research Technology Solutions (Greenbelt, Md.).