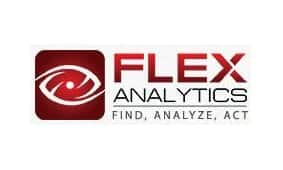 Flex Analytics LLC, a provider of multimedia analytical solutions for government and industry and value-added software reseller, is pleased to announce a partnership with piXlogic Inc., the leading manufacturer of image and video search software.
Flex Analytics is working on a range of solutions incorporating piXlogic's image and video analytics software including turnkey solutions that allow unmanned aerial systems (UAS) to perform instant alerting when objects of interest are observed by the aircraft's cameras. This makes UAS ground crews much more efficient and effective and also makes the resulting image and video content fully searchable and exploitable both during and after each mission.
piXlogic provides the ability to search any image, video or other graphical content at the pixel level making such content available through a search interface much the same way that text content is made searchable by products such as Google, Bing and Lucene. It offers facial recognition software built to the National Institute of Standards and Technology (NIST) facial biometrics standards. It also offers the ability to recognize text in more than 28 languages in image or video. The software provides a REST-based applications programming interface allowing it to be integrated into existing applications.
"We can now offer full turnkey solutions including piXlogic software, hardware and integration features," said Gregory Pepus, managing partner at Flex Analytics, which has also established a new GSA schedule through its partnership with Carahsoft Technology Corp. "For example, we now have the ability to provide single factor facial recognition solutions as well as two-factor biometrics to recognize faces and the person's fingerprints – providing for high resolution identification of individuals."
Joe Santucci, CEO of piXlogic said, "Our partnership with Flex Analytics allows us to offer government and industry a range of solutions which they have never seen before in UAV full motion video analysis and search as well as in biometric security and other areas such as tracking specific objects such as weapons, vehicles, people and equipment in general."