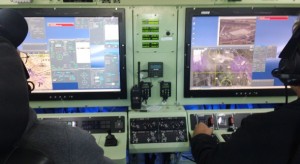 Lockheed Martin has announced the acquisition of substantially all of the assets of CDL Systems Ltd., a software engineering firm that specializes in the development and licensing of vehicle control station software for unmanned systems. Terms of the agreement were not disclosed and are not material to Lockheed Martin.
CDL Systems has developed an open, standards-based, and commercial off-the-shelf software product that has been integrated into numerous unmanned vehicle platforms. The company's products are designed on low-cost, interoperable, and open architecture systems to support government and civil applications around the world, with more than one million hours of operational use. CDL Systems was founded in 1992 in Calgary, Alberta, Canada, with offices in Calgary and Huntsville, Ala.
"This transaction provides us a common software solution with significant in-theater experience that furthers our ability to meet our customers' growing need for mission critical unmanned vehicle capabilities," said Lockheed Martin Chairman and CEO Bob Stevens. "CDL Systems will be an important addition to our Mission Systems and Training (MST) business, where it will be integrated with the recent acquisitions of Chandler/May, Inc. and Procerus Technologies, L.C."
"CDL Systems is an industry leader in the development and systems integration of interoperable vehicle control software," said CDL Systems CEO Albert Sulmistras. "Our success is a direct result of our talented and dedicated employees and we're excited that this combination will enable us to continue to expand our reach and grow our business."
As previously announced, Lockheed Martin will reorganize its Electronic Systems business area into two new business areas and create the MST and Missiles and Fire Control (MFC) business areas effective Dec. 31, 2012. The MST business area will have 19,000 employees and will be headquartered in Washington, D.C.