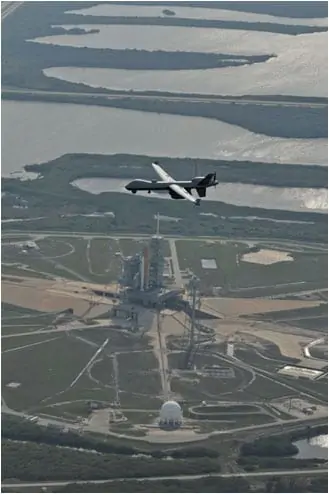 Space Florida – the State of Florida's spaceport authority and aerospace economic development agency – has selected ENSCO, Inc. – an engineering, science and advanced technology solutions company for the defense, security, transportation and aerospace industries – to play a leading role in its Unmanned Aerial Systems (UAS) Initiative.
The goal of the UAS Initiative is to develop a Florida-based UAS Test and Operational Range, leveraging existing state assets in partnership with civil and military government agencies, academia and industry. Space Florida is the principle sponsor of this effort and as such, will work to engage Federal, State and Department of Defense organizations in support of the FAA designation for Florida.
As part of the agreement with Space Florida, ENSCO, Inc. will develop the range architecture, safety plan, business model and promote partnerships and strategic collaborations to help facilitate the successful selection of Florida as one of six national UAS Test Ranges.
Unmanned Aerial Systems have the ability to positively affect numerous industries and position Florida as a leader in leading-edge applications in the areas of agriculture monitoring, homeland security, IT, utilities transmission, transportation, law enforcement, education and R&D.
"The successful designation of Florida as a UAS Test and Operational Range by the FAA will ensure that Florida maintains a leadership role in innovative use of airspace," said Space Florida President Frank DiBello. "A Test Range designation will also make our state even more attractive to UAS suppliers and subcontractors, which will bring additional high-tech jobs to our area in the years to come."
"ENSCO has served as a strong advocate in Florida business engagement for more than 40 years and under the leadership of Kevin Pruett, Vice President of our Aerospace Sciences and Engineering Division, will continue our advocacy for Space Florida and the State to develop a premier UAS Test and Operational Range," said ENSCO President and CEO Greg Young.
Unmanned Aerial Systems are an important, growing technology and application area for our nation and the state of Florida. In February, Congress passed the FAA Modernization and Reform Act of 2012, enabling widespread use of UAS technology for government and commercial use by late 2015.