Webinar Details
Hosted by MicroPilot
June 29, 2022, 18:00 (UTC)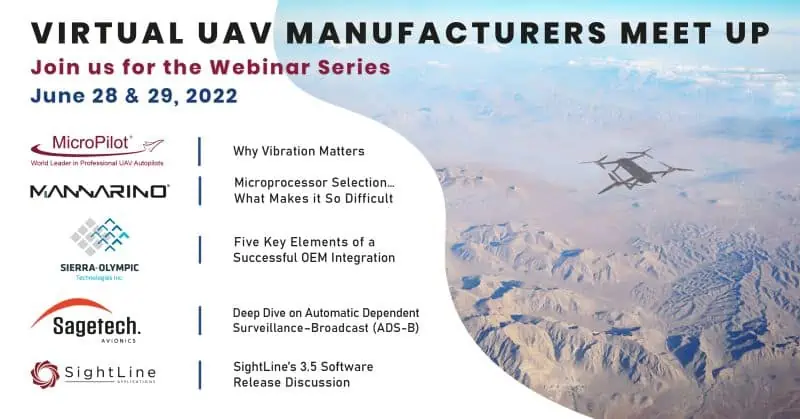 This webinar will explore vibrations and their impact in UAV development. We will start with the fundamentals of vibrations, followed by the effects those vibrations can have on hardware and control performance. We will then look at some of the more common sources of vibrations, and how to detect and analyze vibration problems. The presentation will conclude with a discussion on mitigation methods.
Speaker: Matias Gervai, RPAS Systems Integrator
Speaker Biography: Matias Gervai holds a Bachelor of Science in Physics from the University of Winnipeg, where he graduated gold medalist, after which he did a Bachelor of Aerospace Engineering and Mechanics from the University of Minnesota. Matias has worked at MicroPilot since 2018, where he has worked on the development of RPAS integrations of numerous vehicles of various different types from all over the world. Matias has also worked on the safety analysis and the safety documentation artifacts at MicroPilot since joining the team, having worked in the FHA, FTA and thereupon derived system requirements.
Since 1994, MicroPilot has been the world leader in professional UAV autopilots with more than 1,500 clients in over 100 countries. For 27 years, MicroPilot has focused on UAV autopilots and provides UAV autopilots, accessories, ground control station software, simulators and integration support services to UAV manufacturers. MicroPilot autopilots fly a wide range of RPAS including fixed wing, multi-rotor, helicopter, transitioning, tethered and other types of drones.