Webinar Details
Hosted by Inmarsat
December 12, 2022, 15:00 (UTC)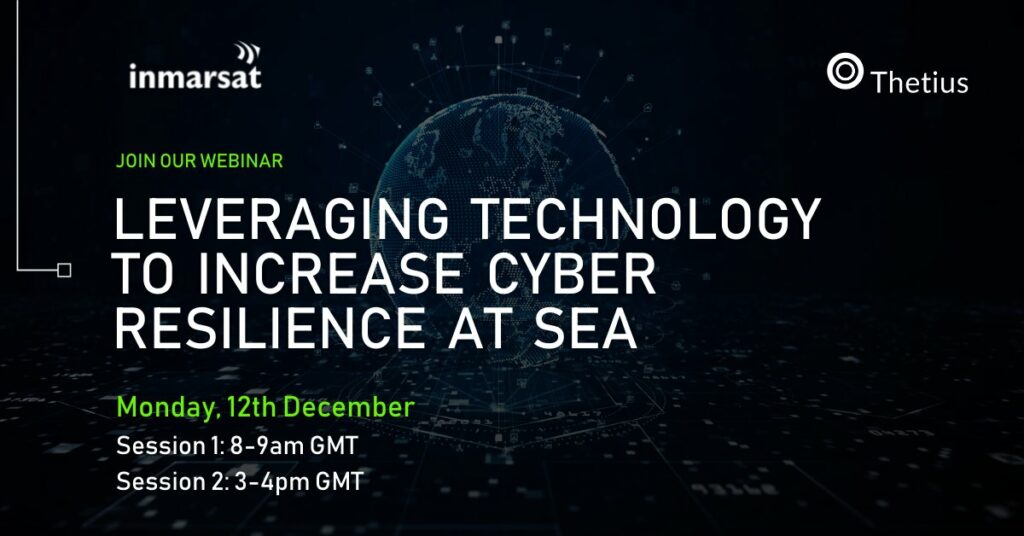 The likelihood of any organisation facing a cyber attack is a question of 'when' rather than an 'if'. The ever-increasing digitisation of the world's fleet means that the maritime industry is no exception. Though the International Maritime Organization's (IMO) 2021 Cyber Security Resolution has made some progress for the industry as a whole, cyber risk is still very real. Ensuring that your organisation is capable of managing those risks is critical to operating a safe and profitable fleet.
36% of industry professionals believe that their organisation has been the victim of a cyber attack in the last three years. Efforts need to be made to move further beyond simply complying with the IMO 2021 requirements. This can be substantially supported by industry guidance, comprehensive tools and security solutions that exist to mitigate and provide assistance in a complex area.
This webinar, in partnership with Inmarsat, aims to bring together experts in the maritime cyber security field to explore and discuss the landscape, malicious attack methods used, and how companies can leverage technology to protect, detect and respond to these threats.
The discussion will include: 
An overview of cyber threats, highlighting some real-life examples of attacks
An understanding of the high-risk potential of cyber threats and the importance of awareness in this space
Methods and means to identify, protect, detect and then respond to cyber threats
Practical advice for improving your organisation's cyber resilience and reducing vulnerabilities