Webinar Details
Hosted by Synspective
July 7, 2021, 06:00 (UTC)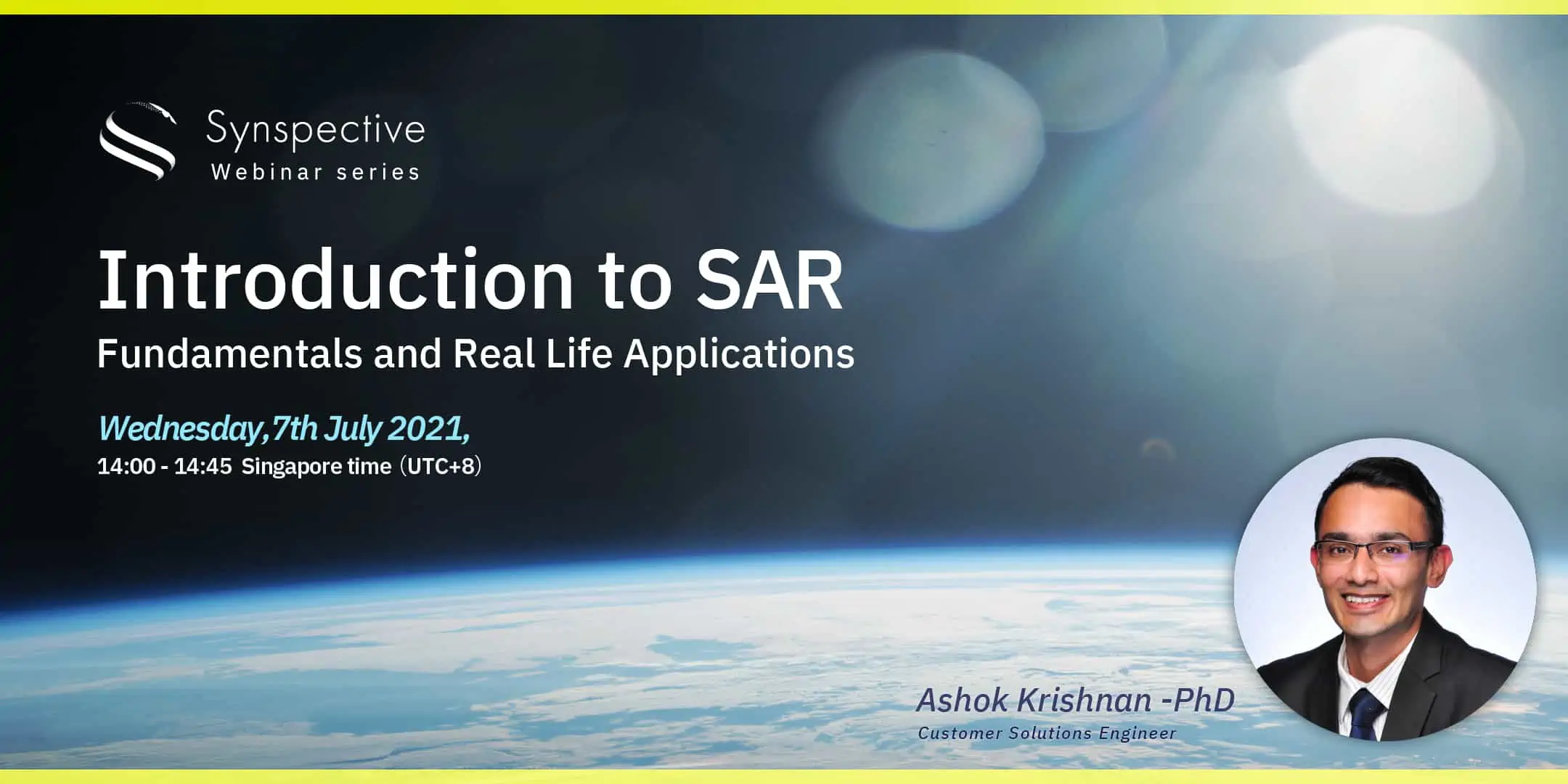 The reliance of optical satellites on the absence of clouds and illumination hampers their ability to provide monitoring services during storms, at night and in heavily vegetated areas.
SAR satellites, in contrast, can observe the surface of the Earth at any time of the day under any weather conditions. Lower satellite manufacturing costs and higher computing capacities to process data have increased the popularity of SAR satellites in recent years.
This webinar will introduce some fundamental concepts related to SAR. We will cover the physics involved in the formation of SAR imagery and describe how SAR interacts with the Earth's surface. The advantages of using SAR data and its potential applications will also be covered in this webinar.