Webinar Details
Hosted by OxTS
September 9, 2021 , 17:00 (UTC)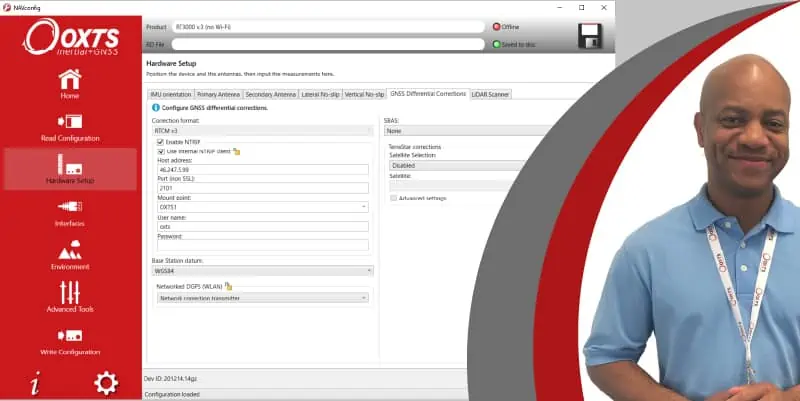 Join Erik Brooks, Regional Support Engineer at OxTS, for an introduction into how to perform a best practice installation and configuration of your OxTS RT device. The session will focus on the use of NAVconfig; OxTS' device-configuration software.
We recommend this session for new users who want to get familiar with NAVconfig, for everyday use.
After attending, you'll:
Be familiar with how to install and setup an OxTS INS, using NAVconfig.
Get answers to any questions you have regarding installation and setup.
Be prepared to perform an installation and setup with confidence.
Please click here to register.
There is no charge for this service, and we will share a recording of the webinar with everyone who has registered.