Webinar Details
Hosted by
January 27, 2021, 08:00 (UTC)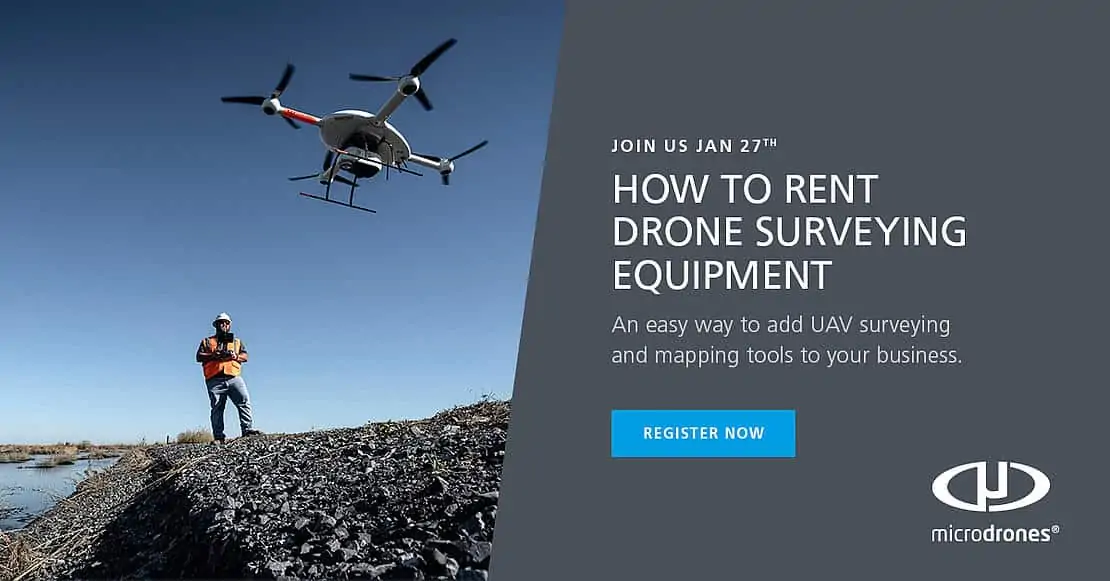 Owning drone survey equipment doesn't have to be complicated.
You want to take advantage of drone surveying technology but have questions about operations, costs, maintenance, and processing data. In this webinar, Microdrones will address all your questions and explain how our new drone surveying rent-or-own program expands availability, offers flexibility and helps develop growth opportunities.
Surveyors, construction teams, mining companies, engineering firms and other geospatial experts are coming to the revelation that it's not if, but when will they add drone surveying technology to their toolbox.  Find out how Microdrones as a Service is the easiest way to get started with drone surveying equipment through affordable rental and purchase plans for hardware and software.
Join us on Wednesday, January 27th, 9:00AM EST
In this webinar we will cover:
Microdrones as a Service
Rental and Purchase Plans
Data Processing Modules Options
Invitation to a Special Offer for attendees only
Please CLICK HERE to Register
If you've been thinking about renting drone surveying equipment, then this webinar can show you how easy it can be to get started with everything needed to use drones for complex surveying work. We look forward to your participation.
About the hosts:
Bret Burghdurf
Bret Burghdurf is the Microdrones Director, Marketing Americas and New Markets and has an extensive background in advertising, sales, and communications.
Robert Chrismon PLS
Robert Chrismon is the Manager, Marketing, Voice of the customer at Microdrones, with extensive field experience using drones for surveying work, product knowledge, and expertise in drone surveying.