Webinar Details
Hosted by MicroDrones
September 17, 2021 - Available on Demand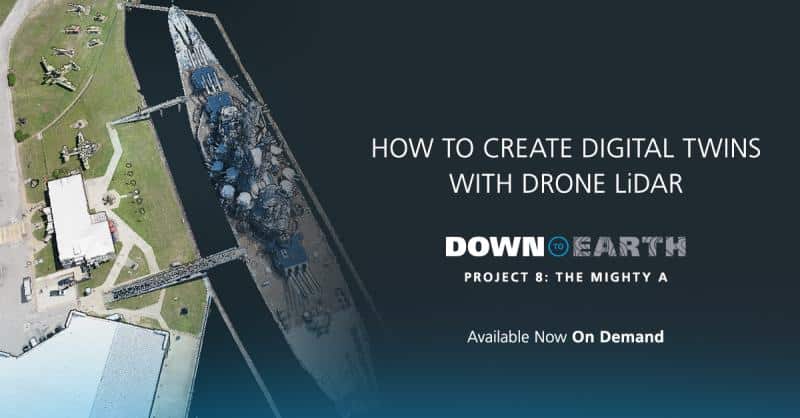 How to create Digital Twins with Drone LiDAR
In these 4 exciting new episodes of Down to Earth, drone Photogrammetry and LiDAR technology are used to survey, map, and create a digital twin of the USS Alabama Battleship Memorial Park to help with preservation and maintenance efforts.
Steeped in naval and aviation history, the USS Alabama Battleship Memorial Park is home to one of the most visited attractions in the state of Alabama and a local point of pride for the city of Mobile. Each year, generations of family members visit the park to explore the battleship, tour the grounds, and enjoy the scenery.
To help provide resources for continued preservation and maintenance routines, Thompson Engineering will utilize drone surveying equipment to map the park and provide an orthophoto of the site and a digital twin of the Battleship to assist with future improvements.
But challenges remain. Will the team be able to collect the data necessary to help preserve the home of the USS Alabama? Find out only on Down to Earth, The Mighty A – Register now