Webinar Details
Hosted by MicroDrones
July 14, 2021 - Available on Demand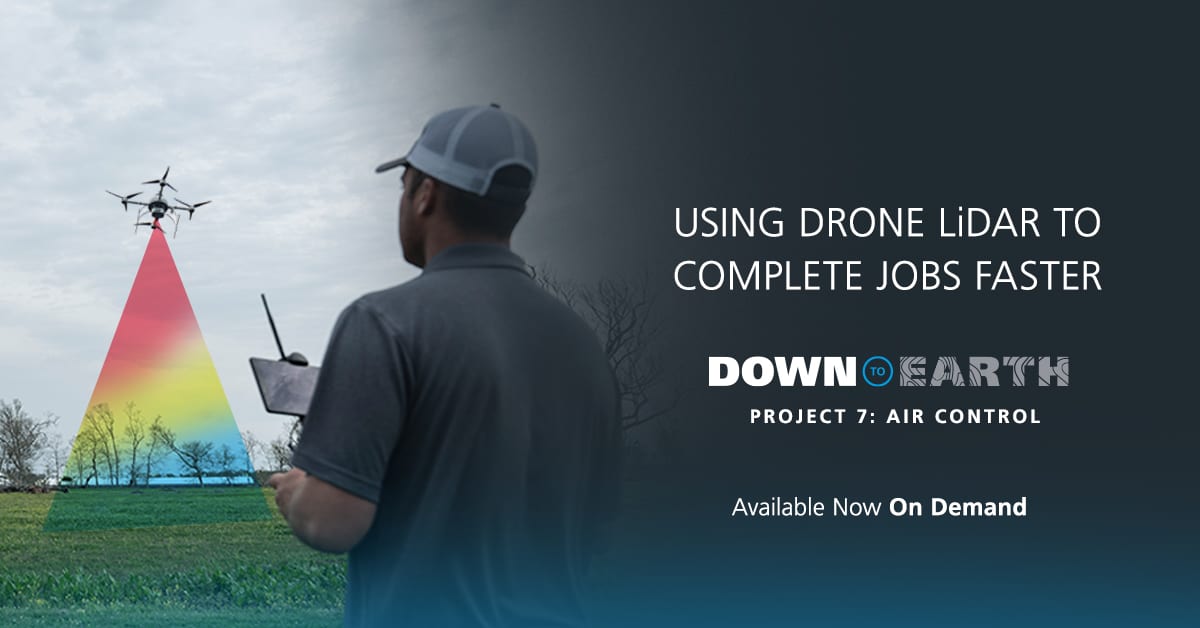 Using Drone LiDAR to complete jobs faster
In this webinar premiere, see how the team at Duplantis Design Group (DDG), a multidisciplinary regional engineering, architecture, and surveying firm and is getting work done faster and more efficiently using drone surveying equipment.
On these new episodes of Down to Earth, their UAV Pilot Justin Schech is sent to a project near Houma, Louisiana, to survey a 1,200 acre site for both residential and industrial development. However, the area to be surveyed lies in between a bayou, the Intercoastal Waterway, and a large floating marsh- making traditional surveying methods difficult and treacherous.
To expedite the survey, DDG is using Drone LiDAR to avoid the dangers in the marsh safely from the air above. However, this project is also in close proximity to the Houma-Terrebonne Airport, meaning additional air clearance must be obtained to operate the drone.
Justin will have to divide his attention from the pitfalls of the marsh and the traffic in the sky to get this job done safely; all while dealing with the tumultuous Louisiana weather. See if he can maintain air control and deliver this project on time.