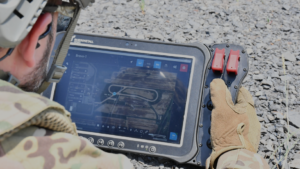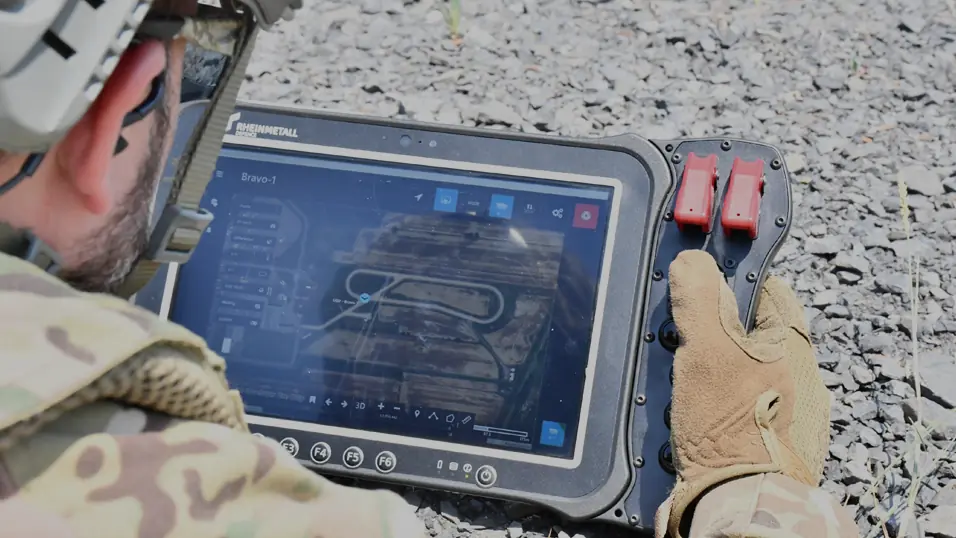 The extraordinary collaboration between UXV Technologies and Rheinmetall Canada has spanned more than four years, and continues to push the boundaries of unmanned technology.
UXV Technologies is a renowned global leader in advanced command and control solutions, including ground control stations and cutting-edge sensors for unmanned applications. The company has detailed the history of its partnership with Rheinmetall Canada in an in-depth case study.
The partnership has so far resulted in the customization of a ground control station for the Mission Master, a Rheinmetall autonomous unmanned ground vehicle (A-UGV). This feat is a testament to the game-changing potential of customized ground control stations for unmanned operations. Read the case study for further details >>
The case study first delves into how the journey to the partnership began, the involvement of UXV Technologies' Micronav controller and Aeronav in the customization process, and Rheinmetall's planned acquisition of the off-the-shelf version of the Micronav.
Beyond this, the case study discusses the operational excellence and unique safety solutions that the controllers have received positive feedback for, along with the companies' continued dedication to improving based on customer response.
"Our collaboration with Rheinmetall to supply a cutting-edge and customized ground control station has been truly excellent. Together, we have consistently pushed beyond traditional boundaries to propose innovative solutions for superior operational efficiency and unique safety features, setting a new direction that will influence the future of unmanned applications," states Steven Friberg, CEO of UXV Technologies.
The partnership between UXV Technologies and Rheinmetall has resulted in the creation of revolutionary ground control stations that prioritize safety, deliver exceptional operational performance, and continuously evolve based on customer input.