Event
Unmanned Cargo Aircraft Conference
Virtual Event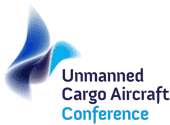 About Unmanned Cargo Aircraft Conference
Unmanned Cargo Aircraft changes the logistics value chain
Unmanned Cargo Aircraft (UCA) or drone delivery offers the potential to transport loads of 1 kg to 10 tons or more over both short (last mile, Urban Air Mobility) and long distances, either on routes that are unfeasible / uneconomical for other modes of transport or that offer new business opportunities. During the conference, internationally renowned speakers will introduce UCA development projects and potential applications.
The Unmanned Cargo Aircraft Conference brings manufacturers, logistic industry, operators, knowledge institutes, consultants, shippers and governmental organizations active in the field of unmanned cargo aircraft / drone delivery together.
Focus topics of the conference are:
Impact of UCA in the logistics value chain and vice versa
UCA business models:

how to earn money with UCA?
First mile delivery
Middle mile delivery
Last mile delivery
Urban Air Mobility

UCA configurations:

Large / medium size
Urban space delivery
Medical supply drones

Regulatory / Legal issues
What can UCA contribute to economic and social development?
Market analysis
Air Traffic Management (ATM) / UAS Traffic Management (UTM)
Integration of systems / technologies required for UCA to operate
The Conference is a unique opportunity to exchange ideas and network with this pioneering community of unmanned cargo researchers, engineers, business developers and end-users.
More Information and Registration
To learn more about Unmanned Cargo Aircraft Conference, to register to attend or exhibit, please click below.