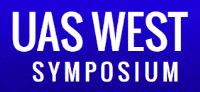 About UAS WEST Symposium
The "Symposium on "UAS West for Defense & Government" will take place in San Diego, CA, March 7-8, 2017.
This outstanding event will bring together thought-leaders from Military, Government and Industry.  Discussions will provide the latest information on government & military UAS opportunities, capabilities, needs and challenges – including Small UAS (sUAS) integration in the National Airspace.
Emerging UAS and DoD Needs & Requirements
DoD UAS Joint Program Updates, Emerging Platform & Sensor Capabilities & Testing
Hands-on User Perspectives on UAS
Next Generation UAS Payloads
Major UAV Program Updates and Platforms
Developing Counter UAS Sense & Avoid Technologies
sUAS & Nano System Innovations, Growth, & Maintenance Opportunities
FAA Plans and Programs Status
The symposium will feature over 20 leading expert speakers from Government and industry, including:
Army
Navy
USAF
USMC
NORAD
CNAF
DHS
AFRL
More Information and Registration
To learn more about UAS WEST Symposium, to register to attend or exhibit, please click below.