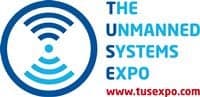 About TUSExpo 2016
TUSExpo is aimed at the fast-growing market for unmanned systems such as drones and will feature both commercial and civil applications in areas including security, agriculture, industry, science, entertainment and environmental protection.
The TUSExpo business platform will include a conference, trade exhibition, and matchmaking programme.
The TUSE Conference will feature talks from leading international experts, covering a wide range of subjects related to the Unmanned Systems industry, including the latest technologies, their applications as well as relevant legal issues. Visitors can attend key note sessions, parallel sessions & workshops.
The trade exhibition and 'live demonstration zone' will demonstrate to visitors the possibilities offered by unmanned systems.
There will also be a university zone and a unique start-up pavilion for innovative start-ups.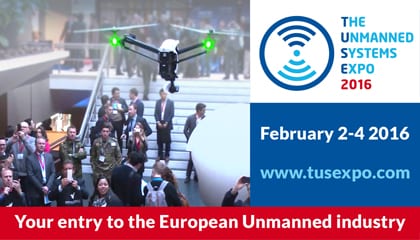 Why visit?
1. Meet suppliers, clients and more in 3 days under one roof
2. Get up-to-date on the latest industry developments, innovations and enhance your market intelligence
3. Do business face-to-face with your targeted client audience
4. Develop your technical knowledge by attending TUSE Conference and meet industry experts using the Enterprise Europe Network Matchmaking Event
5. Expand your network
Why exhibit?
Whether your company is big or small, exhibiting at TUSExpo gives your company a powerful platform for:
1. Increased market visibility and presence
2. Brand building
3. New product presentation
4. Having face-to-face meetings with new and existing clients
5. Obtaining full media exposure
6. Find new employees
7. Meet new partners, suppliers and more.
More Information and Registration
To learn more about TUSExpo 2016, to register to attend or exhibit, please click below.