About the Event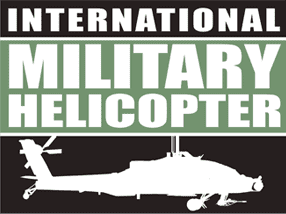 The world's leading conference in vertical lift is back for 2020. The International Military Helicopter is taking place on 25-27 February, located at the Hurlingham club, London. The conference unites more than 200 military and industry leaders to define the future of vertical lift.
>View the full 2020 Agenda here
With three distinct themes for each day – Vision 2030, Warfighter Readiness/Current Ops and Platform Readiness – the 2020 conference provides a stronger-than-ever platform for engaging with those leaders responsible for every stage of the helicopter life cycle; from design and build to operate and sustain. Featuring brand new streams covering specific mission sets such as Heavy Lift and Maritime Operations, this year's conference will leave you better-placed to understand the unique challenges facing operators in every operating environment.
Senior leaders joining the 2020 conference will include:
Day One – Vision 2030
Brigadier General Michael C. McCurry, Director, Army Aviation, Office of the Deputy Chief of Staff, G-3/5/7, U.S. Army
Air Commodore Robert Adang, Commander Defence Helicopter Command, Royal Netherlands Air Force
Air Commodore Al Smith, Head of Capability Air Manoeuvre, Army Headquarters
Colonel Bruno Paupy, Deputy Chief, Plans Division, French Air Force
Mr Patrick H Mason SES, Deputy PEO, Aviation, US Army
Day Two – Current Operations/Warfighter Readiness
Major General Andreas Hannemann, Commander Rapid Forces Division, German Army
Brigadier General Allan M Pepin, Commander, U.S. Army Special Operations Aviation Command
Brigadier General Enrique Víctor Amrein, Chief of Staff, Argentine Air Force
Colonel Holger Radmann, Deputy Assistant Chief of Staff Capability Management, German Air Force
Colonel Sławomir Mąkosa, Commander, 1st Army Aviation Brigade, Polish Armed Forces
Day Three – Platform Sustainment
Air Vice-Marshal Graham Russell, Director Helicopters, Defence Equipment and Support, UK MoD
Lieutenant General Raul Hoyos de Vinetea, Chief of Staff, Peruvian Air Force
Colonel Dimitar Pavlov, Deputy Commander, 24th Helicopter Air Base, Bulgarian Air Force
Michael Schäfer, Programme Manager, A400M and NH90/TIGER Programme Office (LN), NATO Support and Procurement Agency (NSPA)
Jorge Van Hemelryck, Chief of the Strategy Office, Aeronautical Maintenance Directorate, DGA
>View the full 2020 Agenda here
Exclusive Industry Content
2020 Global Military Helicopter Market Report- View Here
International Military Helicopter 2019 Post Show Report- View Here
Early Bird Rates
18th October 2019- Save £400
1st November 2019- Save £300
6th December 2019- Save £200
3rd January 2020- Save £100
Book Online Here with code: UST10 to receive 10% off the whole booking
Location Map
Visit Website