Event
InterGeo 2023
October 10-12, 2023
Germany
Key Details
Dates:

October 10-12, 2023
Venue:

Berlin, Germany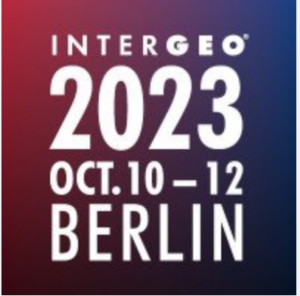 About InterGeo 2023
INTERGEO 2023 will take place in Berlin!
The international geo-community will meet from October 10 to 12, 2023 in Berlin and digitally worldwide on the web. Enjoy the advantages of INTERGEO 2023 in a hybrid format with 100% implementation guarantee. Secure your participation and book your booth!
Inspiration for a smarter World
The INTERGEO Conference reflects the motto "Inspiration for a smarter World" in all its facets. It highlights current developments in surveying: from spatial reference and positioning to 4D geodata and Geospatial IoT to mobile mapping applications. Trend topics such as Building Information Modeling (BIM) and the diverse application possibilities of the Digital Twins, but also the current requirements for the Smart City and rural areas have their fixed place in the Conference. In the context of climate change, the digital collection of data via remote sensing satellites, UAV, TLS or other sensors offers opportunities and solutions for the more sustainable interaction of humans with nature. The focus will also be on tomorrow's technology trends and the importance of digital realities.
More Information and Registration
To learn more about InterGeo 2023, to register to attend or exhibit, please click below.